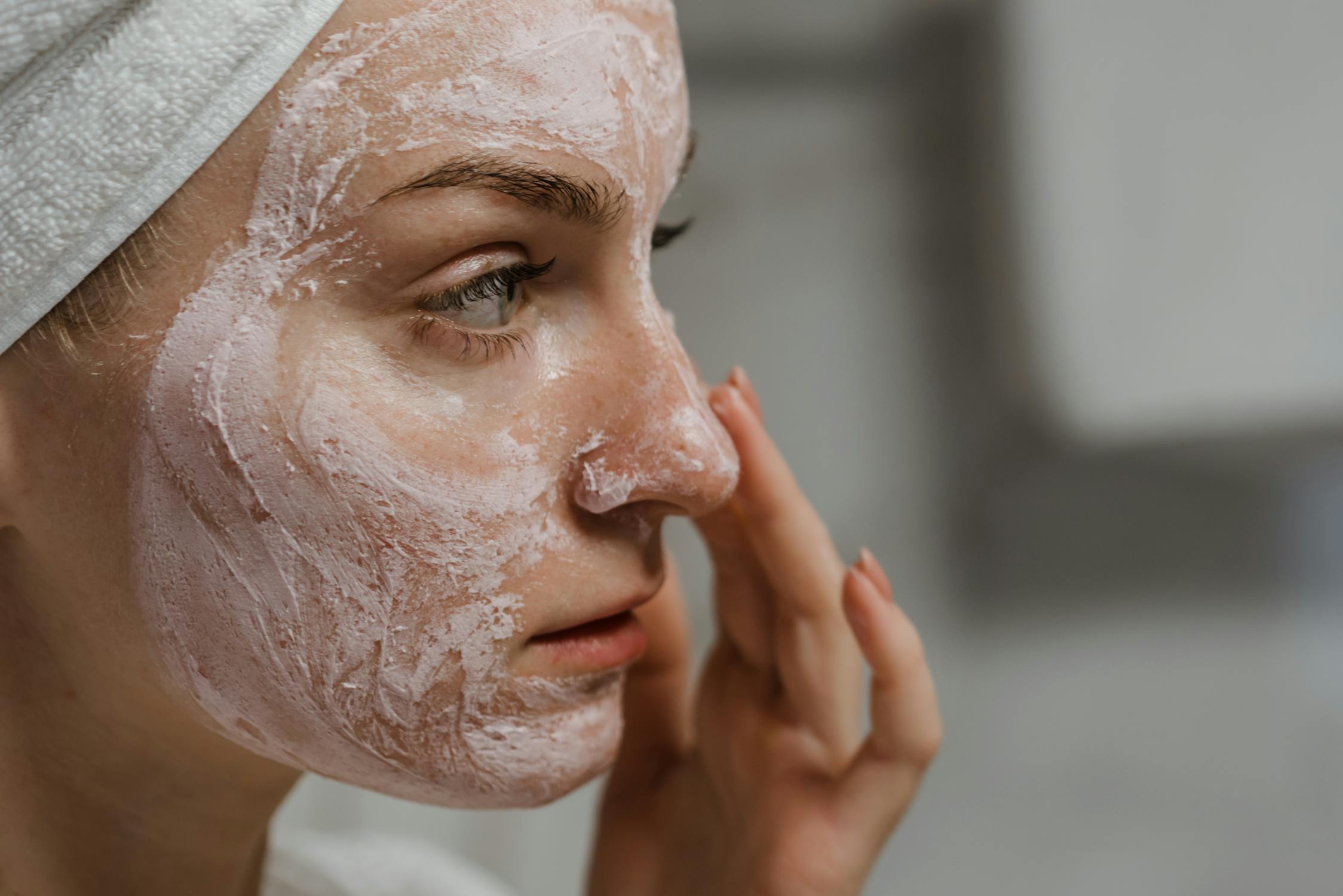 Reading Time:
4
minutes
Beauty Tips – My Night Skin Care a Routine
I always want to sleep with proper night care skin routine. Because in this process I feel comfortable in night and offer a fresh look in the morning.
I also do skin-pampering as it helps me for a good sleep. Without skin care in night facial skin may cause some problems.
One should not sleep in night with a facial make up. You must remove the chemicals used in make up while going to bed in the night. Cleansing and toning your face should be a vital health tip for you. Such an effort to cleanse your face certainly will not be a waste of time and energy.
Night skin-care is a process that I learnt over a long period of time and I gradually understood the process as well as its health value.
I realize that night care in skin is protecting me from itching, rashes and dark circles.
I never skip something in night – My face isvital parts of my body. So it to everyone. This is the reason that I do skip face wash and moisturizing.
Cleansing is most important for me as without it all my efforts for face is meaningless.
I like to use a face wash in night which is toxic free to support my skin. For this, it is always better to use the Ayurvedic cosmetics as they don't have any harmful chemicals. Use of herbal and Ayurvedic cosmetics is useful as our face absorbs nutrients and skins cells develop in face when we are asleep.
Every single night I pray, I pray for all. That gives me inner strength and divine power. Night prayer is also good to have a sound sleep and maintain a charming look. I believe good sleep is mantra for adding charm to my face.
I sleep with my comfortable and light dress in night.
I suggest you should for for face message or face mask and use rose water which has medicinal values. That create magic glow and offer a relaxed look in my face.
I use lip balm in night before I go to bed.
I love my face – For me, morning routine is primary but that does not mean I ignore overnight facial beauty care.
In feel the night when we sleep is a big journey for my facial skin as during the daytime, our face is exposed to dust particles, pollutants in the air, sunrays or cold weather depending upon the place we are living.
So, I do some right tricks for my facial skin. So this is my unwritten rule.
Sometime, I discover new formula by surfing health-related news in the internet and reading fashion magazines to know about any new beauty product for skin care.
I found washing my face with lukewarm water can be exceptionally helpful as it removes dirt and offer a shiny look to my facial skin.
Taking care of facial skin is not a problem – I follow some very basic skincare rules and always go for a healthy dinner as diet is directly related to your skin-health.
I avoid junk food and fried items as they are not good for the facial skin. You can add natural flow to your face if you eat balanced diet.
I know the fact that makeup and accessories is meaningless without freshness and a charming face.
I love to beautify my face- I try to do minimal makeup as my night-time skin care routine may not need heavy facial cosmetic use.
You should apply night cream and under eye cream very slowly. Night care in my face is one of the ways of acne and spot solving method.
If you follow the idiomatic expression that beauty is in the eyes of beholder, then follow your own night routine and try to get a stress-free seven or eight hours sleep. But to be honest, to be totally stress free is not always possible. I need some time listen good music and song that relaxed me. You can also use this method to reduce your stress
Some Facts About Night Skin Care – From childhood to till today, I worked on my night skin care routine. I have no pressure to look good but for me, looking forward to creating an aura around my persona is something important.
I really want to evolve myself as a stylish, sophisticated and beautiful girl.
That is why; I am always fascinated and interested in wellness. I observe today environment when lots of beauty divas in our surroundings. I openly admit that I learn from grassroots level about beauty. Today, all girls are quite knowledgeable about every aspect of beauty.
I would like to redefine my viewpoint of beauty. Here, I would like to clarify that maintaining wellness and trying to look beautiful is not just self-love. It is a way to be acceptable in the society by larger number of people.
Why I Need To Night Face Care Routine – I prefer it because it is important. This is the reason that I have been following it over the years. I have been taught to take care of body and facial skin by my mom. She was the first person who taught me night-time face care formula.
Now it has become by routine. When I go to bed, my mission is to repair the face skin of all the damage made in the day. When you sleep, you are giving enough time to your skin to get repaired.
In night, the skin texture is changed and new cells form in the skin. Night is the best time for my facial skin to absorbing nutrients and moisturizers.
My philosophy about wellness – In my point of view fashion, style and face care should be a routine affair.  Preferably, you should practice this in night as I do. Many women just not take overloaded stress about following face care routine or anything related with wellness when they go to bed in the night.
Always remember, you need to think and also put some efforts in the night as your face needs restored skin with glow. For this, you must understand the secret of beauty care.
It's not possible in a few days.
For this, you must arrange your own makeup stuff and wisely select the beauty products made with natural ingredients like herbs and other Ayurvedic elements.
They have natural chemicals that may not react with your skin. Mind you, the skin chemistry varies from one woman to another. Hence, non-reactive Ayurvedic lotions and moisturizers should always be preferable.
Conclusion: Both night and morning skin care routine is vital for my face. I put much emphasis on night-time skin care routine. Because, I believe in want to be sleeping beauty.