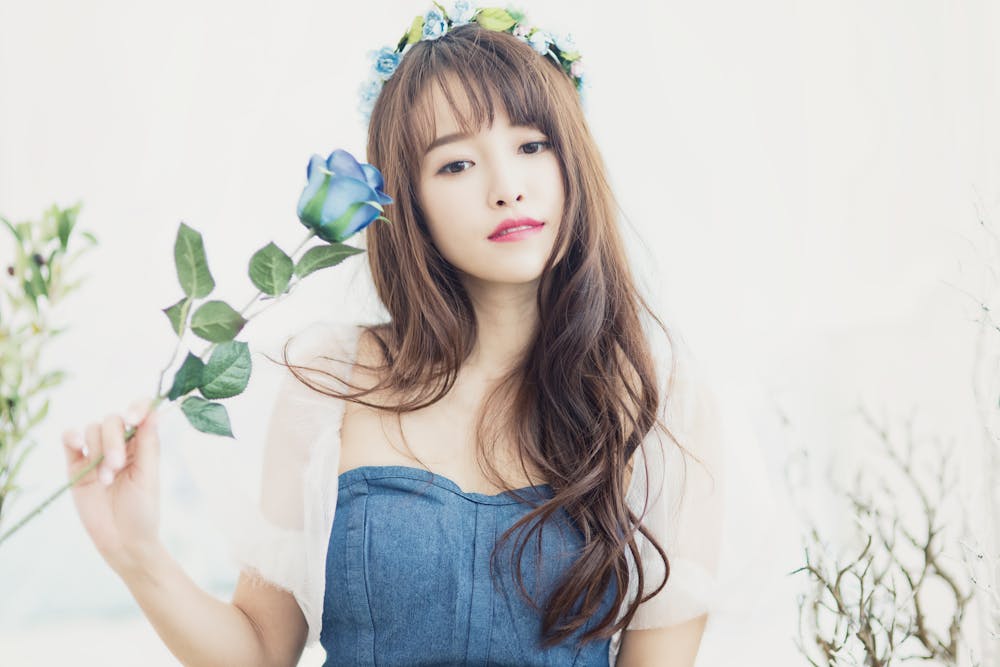 Reading Time:
4
minutes
Who Is More Popular BTS Or Blackpink
Are you a person who has never listened to single K-pop music throughout your life? Do you have zero ideas about the name of famous K-pop stars? Well! Then search out for any well-known trending phrase related to K-pop music on social media like Twitter. And, you will unfailingly find a series of tweets related to it. Among those tweets, you will also find flooding conversations among the public related to two famous K-pop groups – BTS and Blackpink.
The single-sex music groups, BTS and Blackpink are both Korean in origin and the fan-followings of both are in millions, especially in social media. But, BTS is a boy's group and Blackpink is a gal's. Now, the one-in-million question that lingers in everyone's mind is that – Who Is More Popular BTS Or Blackpink? Come! let us compare everything about the two K-pop bands and find out ourselves who's more famous?
The seven-membered group of BTS was initially formed in 2010 and they began their career holding the hand of the Big Hit Entertainment company. They were then all between 13 to 15 years old. The teenagers' first album, 2 COOL 4 SKOOL was released in 2013, which got considerable success and got the 10th position in a Korean music chart after a month of its release. The team's popular track of the album, "No More Dream", which is also a title song of it demonstrates the hard life and pressures that teenagers face while growing up in Korea.
Blackpink, a four-membered girls group ( formed a band in August 2016, when they first performed in Boombayah. And, from then they have never seen failure. The four girls have even touched the thread of international success. Millions of records of the band were sold globally since the time of Boombayah. They even performed in Coachella in 2019 and got the attention of Harry Styles, Ariana Grande, and many other celebrities.
The names of the four members of Blackpink are Jisoo ( 26+ years ), Jennie ( 25+ years), Rose(24+ years), and Lisa(24+ years). And, the names of seven members of BTS are Jin( 29+ years), Suga(28+ years), J-Hope(27+ years), RM( 27+ years), Jimin(26+ years), V( 26+ years) & Jungkook(24+ years).
If we compare BTS and Blackpink in terms of experience, BTS is more experienced than Blackpink. Black pink fans might not like to confess if but what's true is that Blackpink has till now not touched the popularity of BTS. If considered in terms of nomination, awards, several hit tracks or albums, and social media popularity, BTS is widespread and is more famous among the two.
Music/Album copy sales:
We can't deny that both BTS and Blackpink have simultaneously achieved fame in their nation as well as in the Western World.
The BTS albums include 2 UK albums ( number 1 ranking), 4 UK albums( among Top 10). They also remained number 1 for 2 weeks, along with the top 10 for 6 weeks, among the top 40 for 25 weeks, and among the top 75 for 46 weeks. Whereas, The Blackpink albums include 1 UK album ( among Top 10), 2 UK albums( among Top 40). They also remained among the top 10 for 1 week, top 40 for 5 weeks, and among the top 75 for 7 weeks.
Besides, among the 12 worldwide songs of BTS, 4 remained top ten hits and 2 were number 1 hits if you see them on Billboard Hot 100. If you compare that with Blackpink, you will find that 2 top ten hits and 1 number 1 hit song among its 10 worldwide songs have emerged on the list of Billboard Hot 100.
Awards:
Both BTS and Blackpink have been winning a lot of awards from the time they started up their career. The BTS group grabbed the awards of the 'Best New Artist Male Group', 'World Rookie Award'( during 'Gaon Chart Music Awards') & 'Rookie Of The Year'( during Golden Disc Awards').
However, the fair comparison between BTS and Blackpink regarding awards is done if we compare the awards of BTS from the time when Blackpink also got famous like the group. If compared like that, BTS were able to snatch many important awards like, 'Best Artist Award', 'Best Icon Award', 'Popularity Award' & 9 more awards( 2016, during 'Asia Artist Awards). Besides, they have also received the prestigious 'Billboard Music Awards, 'Top Social Artist Awards' & 'International Artist Awards' (during the 'Teen Choice Awards), 'Best in Music Awards' (during Shortly Awards), and also additional 27 awards.
Moreover, the years 2018-2021 also remained a great time for BTS as they were given 307 honorable awards during the time. Also, 10 awards were shortlisted and 154 were nominated for their group.
Similarly, the Blackpink Gal's group also achieved awards like 'Best Girl Group'( 2016, during 'Hallyu K Fans Choice Awards'), 'Best Rookie Group'(2016, during 'Hallyu K Fans Choice Awards'), 'Best New Artist Award( during 'Melon Music Awards), 'Best of Next Female Artist' & 'Best Music Video' Awards( for " Whistle", during 'Mnet Asian Music Awards), 'Song of the year' & Rookie of the year ' Awards ( 2017, during 'Gaon Chart Music Awards'?, 'Rookie artist of the year (during 'Golden Disc Awards') and 'New Artist of the Year'(during 'Seoul Music Awards). The group also managed to get 57 awards from 2018-2021 and were also shortlisted for 9 additional awards. Also, they got nominations for 149 other awards.
But, though both the groups are strong in respect of their awards, Blackpink couldn't touch the fame of BTS.
Social Media Status:
The popularity of a celebrity is best decided by social media platforms and if you go through the social media popularity of BTS and Blackpink groups, you will find that BTS has gained huge popularity on the platforms like Twitter, Instagram, Youtube, etc, even more than Blackpink. In YouTube, the per day fresh subscribers of BTS is 46,000 while Blackpink has 33,000 fresh subscribers per day. But, if compared to old subscribers in Youtube, BTS has 49.8 million old subscribers & Blackpink has 61.3 million old subscribers.
If you follow the TikTok pages of the groups, you will find that Blackpink is followed by 22.7 million people and is liked by 179.3 million people. But, BTS has a follower of 33.1 million there and got likes from 560 million people.
Now come! Have a look at the groups' Instagram accounts. We can see that 41.6 million people follow BTS while Blackpink is followed by 37.8 million people.
The Final Words:
So, we can see that though both the groups always remain in a win-win situation and are never losing from the perspective of their popularity and fan-followings, still, BTS is more popular than Blackpink, particularly on all social media platforms. Though Blackpink has somewhat surpassed BTS if considered from the flank of YouTube views still BTS is making its standing on this platform strong as well by gaining nearly thirteen thousand subscribers each day.