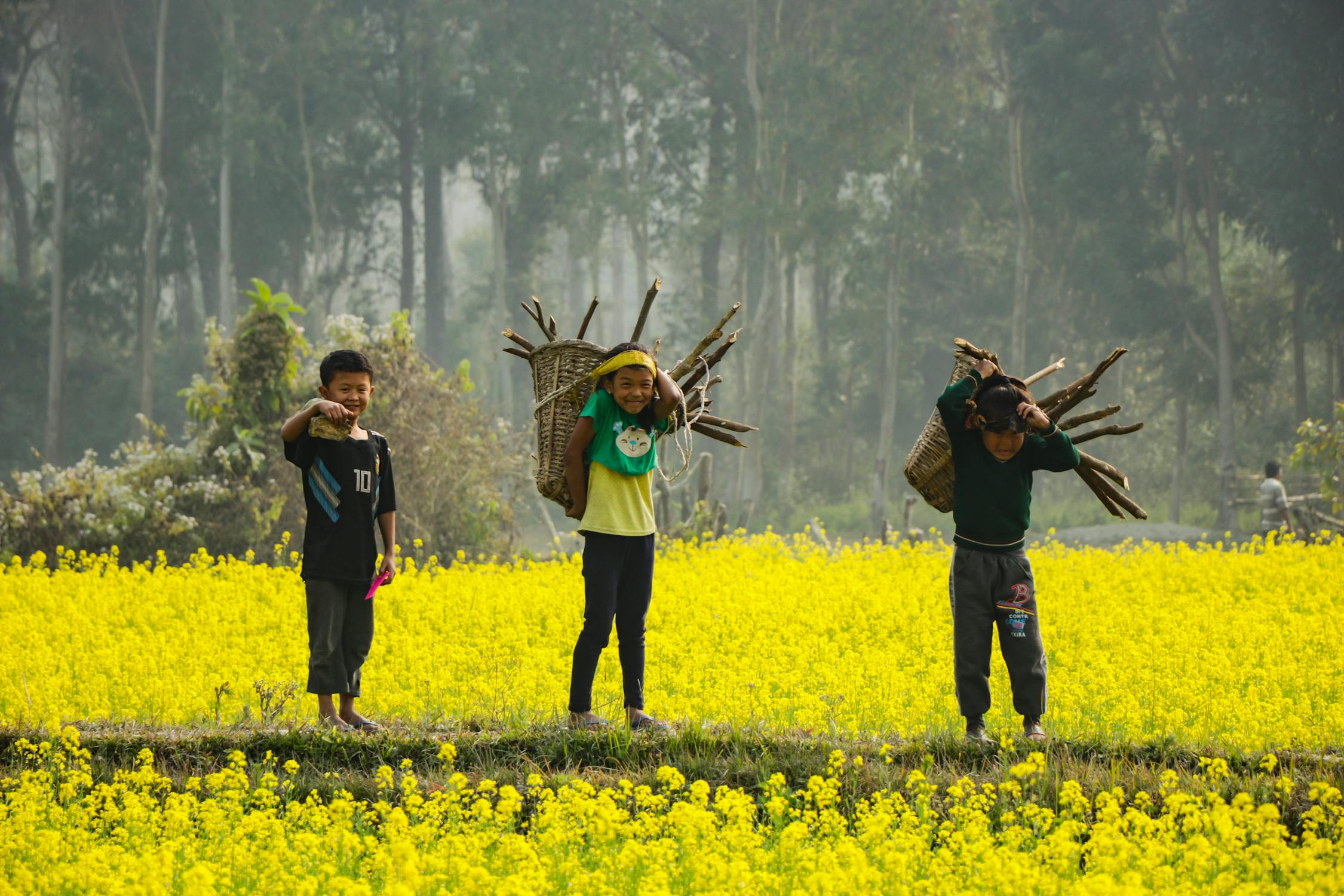 Reading Time:
3
minutes
Mustard: A wonder Seed and Source of Oil
Tracing its origin since the days when the Indus Valley Civilization flourished, there are historical and archaeological evidences that the mankind in the Indian sub-continent had been using mustard seed and its oil for various purposes ever since.
Mustard, undoubtedly, is a wonder seed which is used for multiple purposes. Our ancient Indian farmers grew mustard crop. Even the Ayurveda also refers to it. It says mustard oil has medicinal properties also.
Incidentally, the people knew of mustard oil and mustard in ancient Greece, Gaul and Rome. The mustard oil and seed travelled there through the ancient trade routes.
In nutshell, we can say that mustard oil is getting used in India for the past several centuries for different purposes. An Indian cuisine cannot be imagined without a stock of mustard seed and mustard.
Mustard oil is great oil for its uniqueness. There is many formulation of mustard oil.
In term of mustard oil, many things come in our mind. That is related to taste, health, rituals, hair and body oil and pickles.
Mustard oil is manufactured with mustard seeds. The mustard seed is available in different colors like reddish brown, black and yellow. Mustard oil reminds me many related things. Like mustard seed agriculture field and mustard flowers.
It is really like a inspiration. I thing mustard oil is wonder oil.
Logic behind it is that it is associated with many aspects of Indian life. I am sure you guys all have some memory related to mustard oil massage in winter.
I also have some great nostalgia. It was used for both hair and body massage oil. It also removes joint pain. The oil is considered very good to fight back cold and cough. It makes your hair strong and beautiful. It is the best solution from breakage in hair.
We can say that there are infinite possibilities of this oil.
1 Mustard Oil Is Epitome- From birth till youth hood, we use mustard oil in different purpose. As an infant we all get massage with mustard oil in our mom's hand. Apart from glamorous era we lived. Still mustard oil is valuable oil for hair or body.
2 Mustard oil is versatile- It's common in our kitchen. It enhances the taste of our daily dishes. I like its aroma and Reddish Brown color.
Mustard oil is good for health in many ways. Today we have several alternative oils which are available in the market like sunflower oil, Soya bean oil, Rice bran oil etc. All oils are equally god and healthy.
Despite that mustard oil is special for many people. As this oil aroma and taste is limitless goodness.
I love this oil as, because of this oil I chance to rethink about nostalgia of grand mom kitchen.
Today, I am no lucky to explore that precious time.
3 Why I Am Connected To Mustard Oil: I am pretty sure that our connection with anything depends on experiences, nostalgia and memory.
I am a Bong girl who is used to food prepared with mustard oil. Mustard and mustard oil are vital ingredients of my kitchen even today.
I still remember in early days we kept our mustard oil in particular neat and clean container in the shelf of kitchen.
We use mustard oil in all seasons. This is a part of our daily cooking.
4 Mustard Oil And Ayurveda Connection: Our ancient Rishis or great Sages used Ayurvedic medicine with mustard oil. They knew mustard oil enhances our metabolism. In ancient ayurvedic perspectives this oil is a blessing as the oil increase blood circulation when rubbed or massaged in human body.
It has natural healing properties and keeps our digestive system strong.
5 Pickles–Main Ingredients Is Mustard Oil: This is something which is everybody's favorite.
All people would agree that without mustard oil pickles are incomplete. Mustard oil is also preservatives.
6. Mustard Oil Is Benefit For Hair: It is a natural conditioner for hair and also helps growth of hair. This oil is anti dandruff. It makes our hair strong and not dry. It also, helpful to, prevent our hair from hair breakage and fall.
Mustard oil makes our hair shiny, bright, soft and beautiful.
Most important quality is healthy hair and mustard oil head massage hells our scalp gets rid of many problems including itching.
In nutshell, mustard oil is not only oil but something with which many memories and emotions are attached. It is also associated with the Hindu religion as we use it in Diya or lamps during Diwali, the festival of lights.