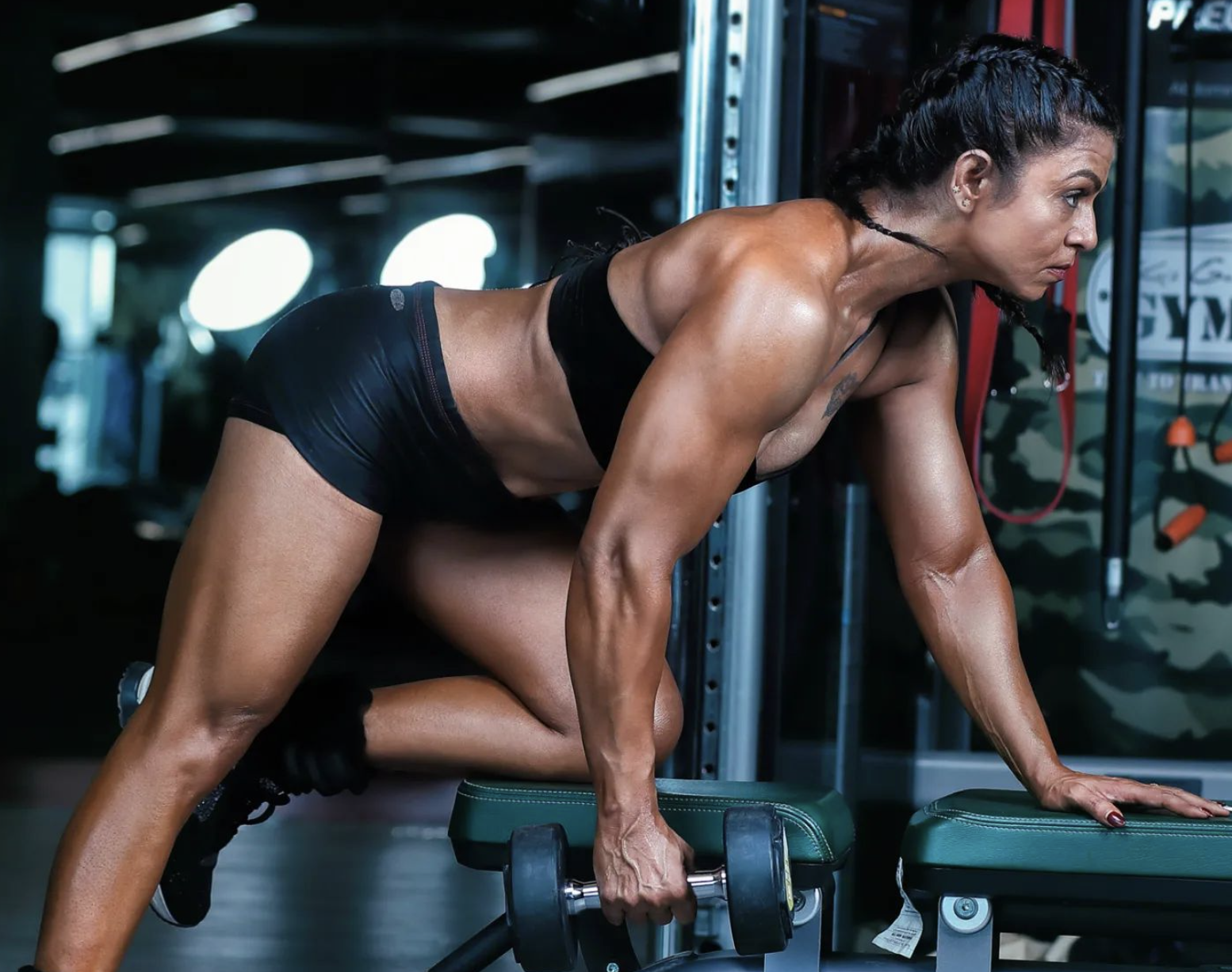 Reading Time:
3
minutes
A Brief Guide About Kiran Dembla and Reasons to Pursue Bodybuilding
Kiran Dembla is a renowned champion in bodybuilding, an accomplished fitness trainer and a mountaineer. She has also mastered in the field of Disco Jockey and prominently known as for her amazing positive personality. Born in Hyderabad, 1977, currently her age is 45. She is a truly inspiring, brave and invincible.
 Earlier in many parts, the idea of women being in any professional field is unbearable and unthinkable. But women have always stepped forward and emerged victorious in several domains. It is not very often, we come across such a daring story. India is a country where, at a very small age women are told what to do and what not to. Women are imposed with boundaries and restrictions. Women are being treated as an object and rigorously dominated.
They are regarded as primary caretakers to look into their families, kids and can't have a personal life. Kiran Dembla proudly recognised as Steel Women, has successfully crossed all the chaos, hurdles in her path. The incredible Indian women motivates other women everyday to attain their dreams and stand against all the crowds. Kiran has proved that getting married, being a mother or having a fatal disease can never be a stop in your life, if you are full of zeal and verve. Society and its people will always mock, troll but a person needs to have dedication to achieve all their aspirations. And she has manifested that willpower is everything, no matter what a person encounters.
Her Journey and Reasons for Choosing Bodybuilding as A Career
In the first 35 years of her life, she lived nonchalant life. She thought she lived a perfect life until she was diagnosed with blood clots. In her journey, she mentioned that she came from a Sindhi middle family where her only motive was to eat and enjoy every moment of life.
She mentioned, "Blood clots in my brain helped me take control of my life". One day when she realized she was unable to move her head, which resulted in medicines resulting in sleepiness. She gained 25 kilos weight when she tried to join a gym, where she was "too shy.
During her treatment, she touched the weight bracket of 75, and all torture and mental stress took a toll on her. In 2007, she started doing yoga and then gym. It took about 6-7 months of exercising to lose weight. After that, she completed her fitness trainer coach and opened her gym in Hyderabad which was just her starting journey in the world of fitness and bodybuilding.
She is a mode of inspiration for all those women having certain boundaries in their life. She states that there should be no boundaries or limitations in your life, you should do what your heart desires. In one of her social media posts stated " We all are unique, we have different body types, skin tones, dress differently but what unites us, is the spirit of womanhood. Let us unite to keep the flame of womanhood burning eternally.
Dembla just copied several people all around, what the gym buddies do. She suddenly became passionate about workouts and after losing 25 kilos, she was much happier. One year later when she told her husband about the opening gym, he said, "Are you out of your mind? But she was so determined that she did an online gym training course.
After she opened her gym, it was a huge success and attracted several stars from South India such as Taapsee Pannu, Prabhas, and SS Rajamouli. She trained them in the mornings and took care of her house in the evening.
She was so passionate about her goal that after seven months she got an invitation from the Indian Body Building Federation to participate in World Bodybuilding Championship in Budapest. After four months of rigorous training followed by a strict meat-based and high-protein diet, she represented India at the championship. She states her journey from being a housewife with no goals and passion to become a bodybuilding trainer helping hundreds of people to live their lives independently and being a source of inspiration to several ladies out there.
In the modern world of today, she states that we should always remember to put ourselves first. We should discover our inner peace in our endeavors and such kind of thing which makes everyone happy around us.
Being Something vs Being Someone's
In the modern world today, we are aware that it is quite tough for Indian women to pursue any kind of career in the field of sport, especially in bodybuilding which is dominated by men. There are several women such as Dembla, Bani J, and Karuna Waghmare who proved that women are more capable to shine in any field where they put their minds.
The end number of trolls, judgemental looks, and guilt-tripping are some of the factors from society's end but it's women like Dembla who believe that one's future lies in their own hands. She is donning the hat of motherhood by being the best fitness trainer and successful bodybuilder. She has transformed the lives of many people and along with that, she is also a classical singer, DJ artist, vigorous mountaineer, and trained photographer.
So, to all the women in the world. Live your dreams and create an inspirational story for yourself.