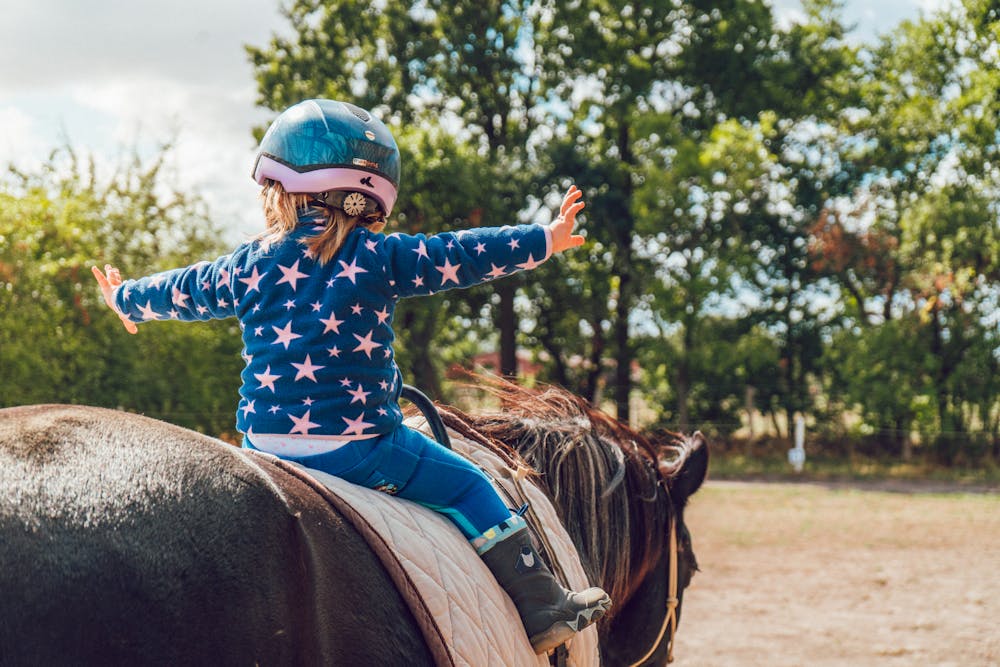 Reading Time:
3
minutes
A Horse Ride of Dreams
A long time ago there was a young kid named Krishna who loved to ride horses. He was the son of a cobbler and was not able to have a horse for himself. He and his brother used to go to farms daily and were eager to learn horse riding. One shiny morning he heard his name called from a distance and being conscious he saw his big brother coming closer to him riding a beautiful black horse. In his confusion while seeing a horse in front of him made his brother look tense.
His elder brother (Rishi) was famous in the village for mockery and fooling everyone. Rishi pulled krishna out from the window and both went out of the village on the horse. After reaching the destination, Krishna asked Rishi about the horse and he replied in nervousness that he has nothing to worry about, he has been taking care of this horse for a long time for his friend.
Krishna in a suspicious way asked about his friend and Rishi refused to deliver any information. He made a deal with his younger brother that he will be allowed to ride the horse everyday if he keeps this secret about the horse from their family. For his passion for riding a horse made him agree with his brother and both of them came to the conclusion.
Rishi was very arrogant and never gave Krishna to ride the horse by himself as he considered him young and fragile. In the absence of his elder brother, Krishna used to ride the horse and was able to ride it properly and showed his brother that he was not weak. Both the brothers used to play with the horse daily and have decided on a place to hide him from other people. They used to keep the horse in an empty cottage all day.
One fine day, Krishna was on his way to check on the horse at the cottage and met a man who was not from his village and also looked sad and was very upset. He approached him and asked if he could be of any use to him, the man shared his feelings about his lost horse which was actually the horse of the king of Kanpur and was his responsibility.
In a terrifying way he asked the man about the description of the horse and after hearing it he realised that the horse which he was riding for this long belonged to a king. He left the man by greeting and ran back to his brother and made him confront his crime of stealing the horse. Rishi mentioned that he found that horse near the river alone.
After hearing Rishi's side he took his brother in search of the man and asked him to tell everything to him. Rishi refused to do so and also tried to manipulate his brother to keep the horse as they were having so much fun. Krishna denied and said in defence that it is cruel to do so with someone if we choose our happiness over others' pain. Both the brothers found the man and told him the story and took him to the cottage where the horse was kept and the man in return thanked both the boys for keeping his horse safe and also for the return of the horse back to him.
After the man left, Rishi fought with his brother for days and then moved on with his foolishness and craziness in the village. On the contrary, Julian was determined by setting the goal of his life of having his own horse on day and promised himself to work hard for the goal.