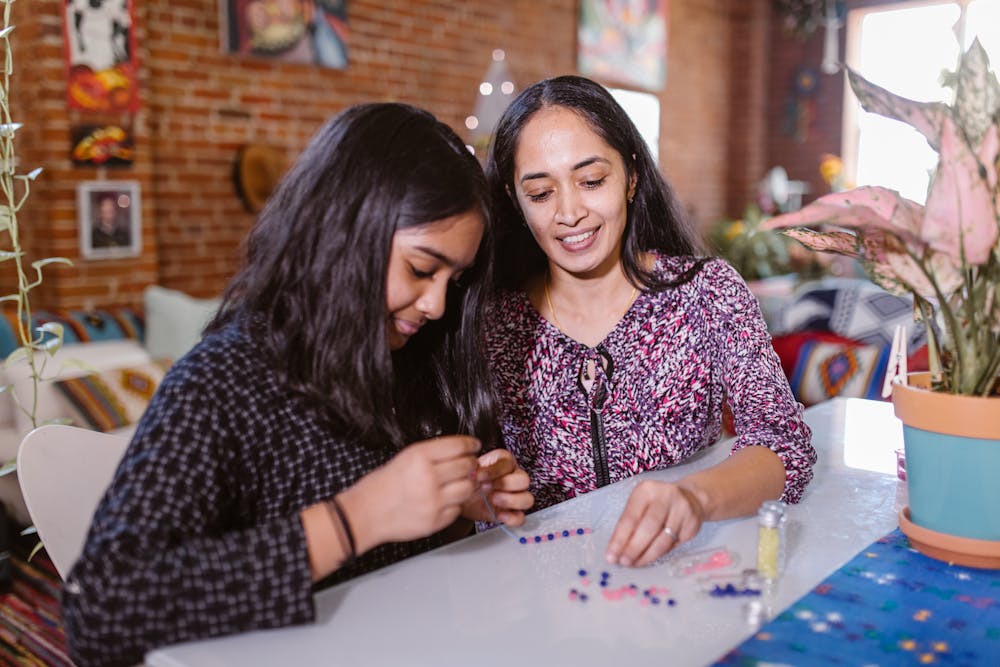 Reading Time:
3
minutes
Useful Tips of Parenting During Lockdown and Covid-19 Crisis: love, Care, and more
The current situation is making us hopeless. Especially for the kids who are struggling mentally because of this pandemic. The happiness is missing from these innocent faces. From staying indoors completely to having online classes for more than a year has become a burden for them. For parents, it has become mandatory to know their child's mind better. And support them in dealing with these hardships.
Parenting challenges during covid-19 are increasing but here are some useful tips with which you can normalize your kid's life.
#1. Adopt suitable communication skills.
You can make your child's experience better by expanding productive skills for parenting during coronavirus times. And one such skill is by learning the art of communication with your kid. Make the tiny mind realize that we are going through tough times. Therefore, maintaining safety precautions are necessary. Help them learn proper sanitization.
In addition, they may feel unsafe in these pandemic times. Have a light conversation with them and tell them "we will soon overcome this tough time". Your supportive gesture can make them peaceful.
#2. Make a routine.
Kids are not having classes in a regular classroom, hence, the habit of a disciplined timetable is not happening. Another parenting challenge during covid-19 is to help them come on track.
Plan a regular timetable for them which will feature online home assignments, evening stplanplansn, and playtime. During their playtime, they can have innovative games and fun indoors. They can help you to complete your household chores or can keep your room organized. Further, gardening and regular exercising is also not a bad idea. These will enhance positivity in them. Adequate sleeping time and a nutritious diet are also part of the plan.
#3. Live the moments with family.
Negativity is spreading rapidly everywhere. In these pressurizing times, every kid must feel relaxed. To make them comfortable with the current situation, spend quality family time. It can be simple but fun. Parenting during coronavirus can be eased by planning dining at home together, or watching a movie with the family. Indoor games like ludo and chess can make your kid spare the boredom.
Another awesome idea for training your child to be hopeful is by recollecting happy memories with old album photos. Ask them to regularly meet their friends virtually. In this way, kids will never feel alone.
#4. Reduce the use of devices.
Because of the global pandemic, kids have increased the usage of e-mediums and gadgets like smartphones, Television, or tabs.
As a responsible mom or dad here's the next set of parenting challenges during covid-19 for you. To maintain a proper child's vision and stable mind parents need to cut short the screen timings. There are numerous apps accessible for you that can assist you with the problem. Instead, encourage them to perform yoga and exercises regularly for a good physical and psychic status.
Bonus tip: Cheer them up!
At this crucial time, the only thing that can motivate your kid to keep going is your way of cheering him. Never miss to applaud them for every tough task they performed the entire day. Constantly support, care and encourage them for every minor task. You can also reward them for their sincere acts. Always try to boost their spirit with your appraisals.
Parenting overall is an easy but difficult job to deal with. And the parenting challenges during Covid-19 doubles, burdening you with huge responsibilities of your childcare. They are mentally the most helpless at present. Free some time for them and sensibly try to understand them.
Thus, to sum up, free them from the cages of negativity.