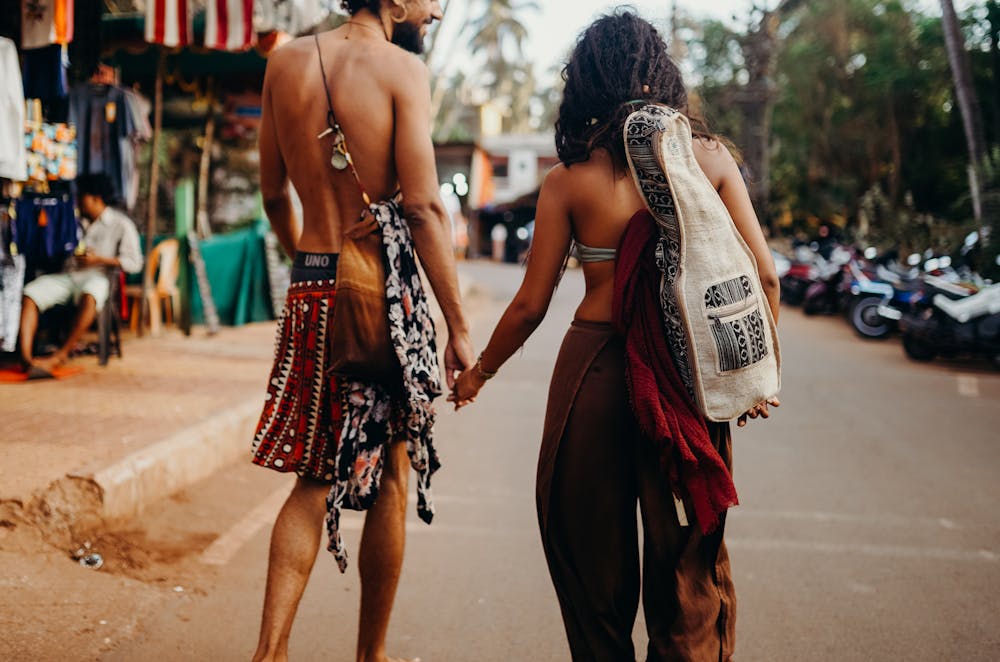 Reading Time:
3
minutes
Welcome the 3rd Millennia
Introduction
On the day 1st January 2000, the world woke up into the 3rd Millennium. The people witnessed a sea of changes in their lifestyles. Some of them are re-collected here.
Welcome the Changes
The 3rd millennium began with computers in every household. The priorities of the millennium kids shifted from outdoor games to computer games like Solitaire, Computer Mario, etc. People enjoyed Cricket on TVs only. With the advent of mobile phones and smartphones, indoor games changed to mobile games. The onset of 2G, 3G and 4G internet service, children became die-hard fans of PUBG, Counter-Strike etc.
Lifestyle Changes
Reading of newspaper, books, novels were replaced by online PDFs, eBooks, etc. Youngsters were driven by the craze for social media like Orkut, Facebook, YouTube, Instagram, WhatsApp, Twitter etc. Social media became the fourth pillar of democracy – the prime source for news, entertainment, learning, gaining knowledge, building strong relations with family & friends etc. Instead of visiting friends and family, people began chatting on social media platforms.
Changes in Education
The craze for tuitions in top coaching institution, parallel to the mainstream education, gained popularity. The percentage of marks obtained by students rose from 90 per cent to 100 per cent result. People's choice of employment shifted from becoming job-seekers to becoming job-givers. Many teen entrepreneurs came up with their new ideas from among the ordinary citizens of the country, thereby becoming young sensations in the country.
Foodie Me
The craze for home-made food has been mitigated by the craze for Pizza, Burger, Pastry, Cookies, Coffee etc. Even the Indian version of deep-fried chicken Pakoda is being sold under the name of Air Fried or Baked Bucket Chicken by the foreign franchise of fast-food chains. The taste of dhokla is somewhat lost in the craze for Pasta and Maggi.
Soft drinks have paved the way for mocktails and packaged fruit juices. Youngsters, nowadays, love schezwan rice more than fried-rice or pulao. Paneer curry has become past. Nowadays Paneer lollipop, Malai Kofta, Butter Chicken Masala, Kofta Curry etc has become trendy. The figure-conscious teens are driven towards oats meal, fresh fruits, Italian salads, Sprouts, oil-free snacks, keto diets etc.
Cinema Replaced with Movies
Momentum has shifted from the action, romantic movies to the social issue, biopic movies. Actresses are gaining equal importance as their male counterparts. The 3 hours long movies have been cut short to 2 hours or a maximum of 2 hours 30 minutes. The online web platform showcasing web series is the latest craze among individuals. Soulful songs of Arijit Singh, Arman Mallik, Rap by Badshah, Yo Yo Honey Singh, the voice of Neha Kakkar is ruling hearts. No one can forget "Dhoom series" or the super-hero movie "Koi Mil Gaya" and its sequels. The on-screen chemistry of Varun Dhawan and Alia Bhatt in "Humpty Sharma ki Dulhaniya", Sushant Singh Rajput and Disha Patani in "M.S. Dhoni- the untold story", and not to forget the sweet couple of "Aashiqui 2" Shraddha Kapoor and Aditya Roy Kapur.
India Appreciated Worldwide
No one can forget the beauty pageants won by Priyanka Chopra as Miss World 2000, Lara Dutta as Miss Universe 2000 and Dia Mirza as Miss Asia Pacific 2000. There was a shift in the cosmetics industry from the rule of Fair and Lovely to Garnier, Lakme, Coloressence, Maybelline etc. The youth were crazy for shampoos with conditioners, hair colour, hair spa, hair straightening, curling, perming etc.
Change in Look
The appearance of girls changed from traditional salwar kurta to jeans and tops, skirts and blouse, frocks for casual wears and Lehenga cholis, readymade sarees, Kurtis with palazzos and leggings etc for traditional occasions and family functions. The focus of teens is now on all-round development instead of only studies. Ample amount was being spent on beautification and attire.
The evolution of gents styling also gained importance. There were options like hair gels, trimmers, gent's face cream and face wash etc., also available in the market. The gent's dress code moved towards short shirts, fitting T-Shirts, Chinese neck collars, low waist jeans, formal ready-made trousers, etc. In short, the new generation was completely in the grip of Fashion and fashionable items.
Some Truths
The new household requirements changed from fans to ACs, Scooters to Cars, cycles to racing bikes, pen and paper to laptops, keyboard and mouse, study table was replaced by the desktop desk, refrigerators by double door fridges, handphones by smartphones, etc. TV serials became lost in the game of TRPs. Nowadays generation is more interested in Live concerts, the reality show like KBC, Big Boss, Indian Idol etc., news and debates, and socializing through social media apps.
Conclusion
As time passes by, every individual needs to change themselves. The only certain thing in this world is CHANGE. So, we need to accept these transitions positively. With positive vibes in us, our civilization can prosper. Hence, what is present today, will become past tomorrow and tomorrow will become present one day.