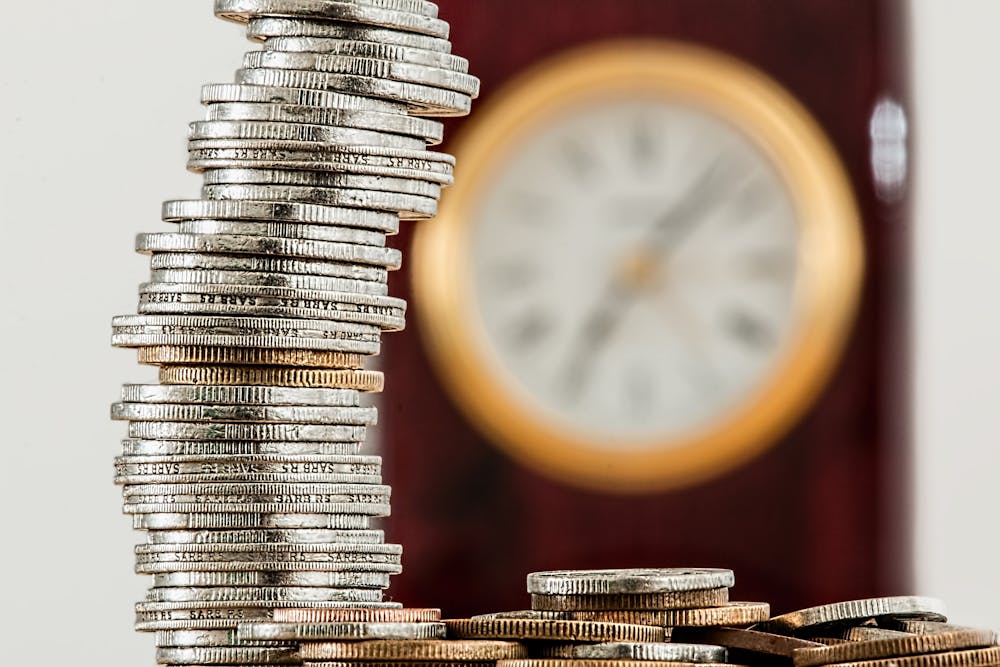 Reading Time:
6
minutes
Race for Money Vs Family Time
A long time after the COVID situation, Mr Kundan Saxena was sitting idle in a small old age home. He was holding a photo album. At one time, he turned one page and gazed to the sky, looking at the sun and the birds flying. Tears rolled down his cheeks, as he tried to look back at the album through his dusty spectacles.
The newly appointed warden of the old age home always noticed Mr Kundan but never dared to ask him anything. The warden, Miss Malini was aware of the past stature he held in the society as one of the leading businessmen of the city. She could not understand, why he was living in the old age home? He had his own house with all luxuries, branded cars, personal servants etc.
His only son always calls him over the phone and requests him, to stay with him. But he never receives his phone these days. He, even, has stopped talking to his grandchild nowadays.
On the eve of Diwali, Malini finally decided to ask Mr Kundan, what is the reason behind his loneliness? When he has a loving family, why is he staying in the Pension home? Why is he not talking to his family members? What does he think looking at the sky, with the old album in his hands?
In the evening, when all the housemates of the retirement home were busy receiving their families for Diwali, Malini grabbed a packet of sweets and walked towards Mr Kundan. He was still sitting in the dark balcony of his room and gazing at the album.
Malini sweetly wished Mr Kundan, Happy Diwali and offered him the packet of sweets. She then, softly asked him, "Did you receive any call from your family, today?"
To this, Mr Kundan busted into tears and threw the album to the ground.
Malini picked up the album and slowly turned the pages. She noticed that in all the family's photographs, sketches of Mr Kundan and someone else was drawn.
She then tried to soothe Mr Kundan and asked him, "What happened, Uncle? Why are you so upset?"
"Didn't you get a call from your son, today? How can he forget to wish you on today's special eve? Doesn't he care about you?"
Mr Kundan, trying to hold back his tears, said in a grave voice, "Do you see the album?" "Can you guess, who are the persons sketched on the photographs?"
Malini confusedly replied, "No".
Kundan replied, "This one is me and that one is my son. As you can see, I and my son are not present in any of the photographs. We have missed every occasion that our family has celebrated together. So my grandchild has drawn us in every photograph of this album."
"Can you see the sad faces of everyone in my family? They always asked me for my time. But I being busy in earning money, always ignored their little happiness."
"I used to advise my only son that if you have money, you can buy everything in the world. The most powerful weapon or facility or gift or whatever you can say is – only and only money. With money in hands, the world will always bow at your feet. So, never waste your time on stupid celebrations. When fools would be celebrating, utilize the opportunity to earn money."
"Now my only son walking on my footprints is running after money. He even has no time for his kid. When the world is celebrating Diwali, he is busy attending meetings. I feel that my upbringing is the reason behind his failed marriage and the plight of his only child."
"Do you know, when his six-year-old child was ill during COVID era, he got him admitted to the hospital, paid all bills in-advance and left him with a nurse to attend, all alone. He went abroad on a business trip. Suddenly a worldwide lockdown was imposed, so he could not return home on the proposed date."
"During that time, I was luckily in the city, for a business meeting. After learning about the situation, at first, I was reluctant to waste my time and go to the hospital to get the poor kid discharged from hospital."
"So, I decided to send my secretary to complete all the formalities and leave the child wherever he would want to go – either at my house or his father's home."
"But it was the occasion of Holi. My secretary requested me that I should take out some time and visit the poor child at the hospital."
"He reminded me that the day was of Holi and most of the clients were reluctant to show up for virtual meetings. They wanted to spend some quality time with their family – watching serials, old movies, gossiping, clicking photos etc."
He asked, "Sir, can you remember the first occasion, when you had, for the first time taken your grandchild in your arms, after his birth?"
"I looked at him blankly," said Kundan.
"Maybe my secretary understood the expression on my face, so he changed his question."
"He again, asked me, can you recollect the best moment you have spent with your grandchild, maybe watching him take his first steps, or playing some video games with him or dropping him to school."
"I was speechless. I could barely remember any moment with my sweetheart. Even I could not recollect how he looked nowadays. I could only remember his sad face 3 years ago when he had asked me and his father to celebrate Diwali with him together."
"The feeling of guilt was gripping me. His sad face circled in my every thought." "I rushed to the hospital with my secretary."
"Upon reaching there, my grandchild was sitting alone on the hospital bed with a photo album in his hands. I tried to peep over his shoulder to look at what he was doing with it."
"I saw him drawing sketches of his father and me around a pic in this album."
"I realized how much we both – me and my son, have lost running after money."
"While on one hand, our future generation is trying to create a memory with us by drawing us on the photos, we – father and son, have no time for our family. What will we do with so much money, when the gap between me and my child has widened."
"When our child needed us the most, we were away from him. The money we had, could not buy him a single happy memory with his father and grandfather."
"After getting him discharged, I brought him to my home. That day being Holi, I spent the whole day with him, according to his wishes. First, we together ate his favourite lunch, then we played some video games, took a long walk with him in the garden hearing stories about his wishes, how he spent his days in the hospital without any family members, his school gossips etc."
"For the first time in my life, I realized what all I have lost in my race for money."
"That night I called my son and asked him how could he leave his six-year-old son alone in hospital?"
"Do you know, what he replied?"
"Oh, Dad! Come on! It was just a small infection in a wound. I did not have time and had an urgent meeting abroad so had to get him admitted to hospital. Do you know how much we have incurred losses because of him?"
My son argued, "As you know Dad, Time is Money. How can we lose time and money on such a small incident? He is a grown-up child. He can take his care. Moreover, I had instructed him everything before leaving him alone at the hospital."
"I felt as if the sky has fallen over me. I could not think, how can my child be so careless and irresponsible towards his son."
"My sense of guilt deepened. I felt as if my poor grandchild's face was asking me questions – who is behind his loss of every happy moment with his family? Who is his culprit? Why his father and grandfather have no time for him?"
"On that day, I realized my mistake and came here."
"Neither I can make my son understand what he is losing nor can I face my grandchild's innocence and the questions in his eyes."
Just then, Kundan heard a voice. "Grandpa! Grandpa!"
As he raised his eyes, wiping his tears, he saw his grandchild running towards him and giving him a tight hug. He could see his son standing in front of him.
His son kneeled on his knees before him and said, "Papa, I have realized my mistakes. You alone are not responsible for the plight of my son. I too did not take his responsibilities well."
"After you left for the retirement home, your secretary approached me one day and narrated me the entire incident on Holi's eve. Now, I have realized my mistakes."
"So I asked Miss Malini to help me in bringing you out of the pain and guilt-feeling that is buried deep in your heart."
"Please Papa, Come with us to our home! Today is Diwali, and let's celebrate this occasion together as a family – a united family."
"Come on, Grandpa, Let's go home."
Seeing Mr Kundan re-uniting with his family, tears rolled down the face of every occupant of the old age home. Everyone clapped their hands, as Mr Kundan walked with his son and grandchild to his home as a happy family.