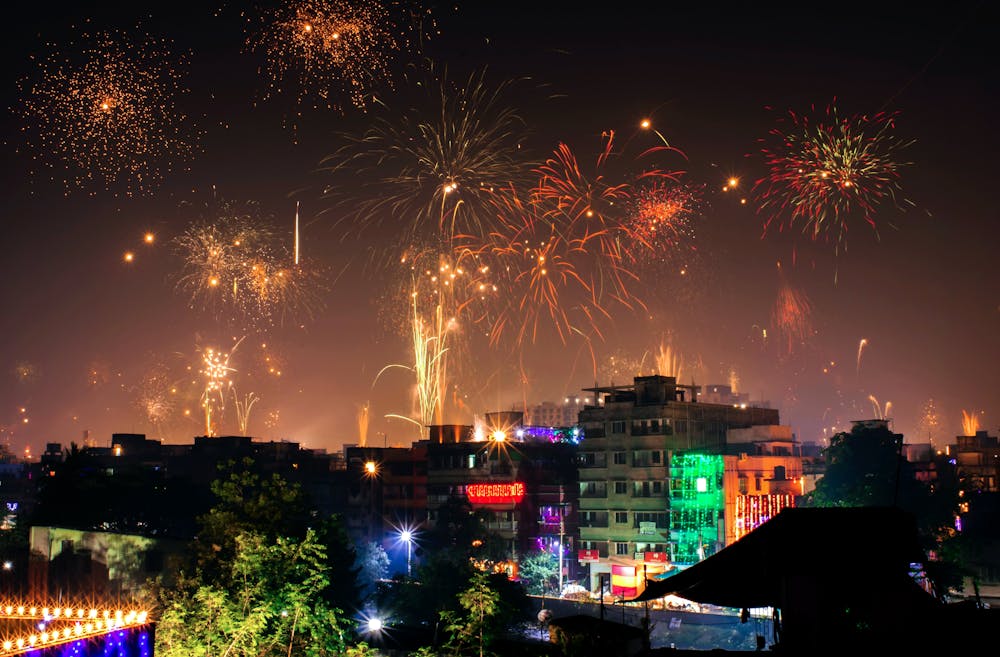 Reading Time:
3
minutes
Diwali is one of the most popular festivals in India. A wide range of colorful Diyas (lamps) and firecrackers decorates the entire sky with a fervent spirit of positivity and optimism all across India. As the entire country bathes in pious deluge of festivity, a few among us are still deprived of all the fun and happiness – especially, the downtrodden and unfortunate ones.
They may not have the best of everything, but we, the fortunate ones, need to show illuminate their lives. This Diwali, I pledge to light up the lives of others by making their lives happy and less worrisome.
Top 5 Ways How You Can Brighten Up Others' Lives On Diwali
1)Share The Work Load
Never ignore the work of your domestic help and others. They are trying their best to clean and decorate your house. You can never imagine how tirelessly they work all day in the run-up to the Diwali festival every year.
Share their workloads and say Thanks to them! Gift them with money, dress, and whatever you can. Let's present them with the joy of happiness this Diwali.
2) Don't Forget the Elderly Citizen
You are lucky if you are celebrating Diwali with your family and friends. Have you ever tried to grasp the melancholic feeling of elderly people and senior citizens who are left at old-Age Homes all alone with no family members around?
They are spending their time to meet the eventual reality of life – death. Go and spend some time with them. It might be a matter of a few minutes for you, but it will be a memory of a lifetime for them.
3) Sponsor A Child's Education
Be sensitive, be humble, and be empathetic. What's is the first thing that comes to your mind when you see a kid toiling day and night at a nearby tea stall or food joint (Dhaba)?
Just look into those sparkling eyes as he or she gazes into the school bag of another school-going kid! Sponsoring for a needy child's education doesn't require too much money.
This Diwali, talk to his or her parents, get them admitted to a nearby school and gift them with books and copies. It won't even cost half of the money that you spend on firecrackers and Diyas!
4) Spend Time at Hospitals
Let's volunteer for a cause. Spend some time with a few terminally-ill patients. You may never know when you are meeting them for the last time. They don't need money, name, fame, or other ostentatious gifts from you. Just lend them your hand – and give them attention.
Silently, listen to what they are saying. It will make them feel special and wanted. Who knows your good act might add some more days to their lives!
Also, don't forget to salute and thank your doctors, nurses, paramedical professionals, and hospital staff. They are the unsung heroes of the nation. They are the health warriors – working day and night – without a single pause.
5) Minimize The Use of Firecrackers:
Just minimize the use of firecrackers on Diwali. It does no good for society, the environment, and the people around us. The dark smoke and pungent smells emanating from burnt firecrackers are really bad for the environment.
Other Serious Impacts of Firecrackers
Patients suffering from cardiovascular ailments can suffer more and may feel uncomfortable due to the scary sounds of firecrackers.
The plight of pet dogs and cats is more horrible. They have to confine themselves into the corridors of the home as they are really scared of those horrific sounds and smells.
People working in those hazardous factories have inhumane working conditions. Buying firecrackers means you are contributing more to their miseries.
The Last Word
Soon, the entire landscape of India will bathe in the hues of glittering lights. We, the people of India, should come forward and lighten up the lives of unfortunate, downtrodden, and the needy people during Diwali in whatever way we can.