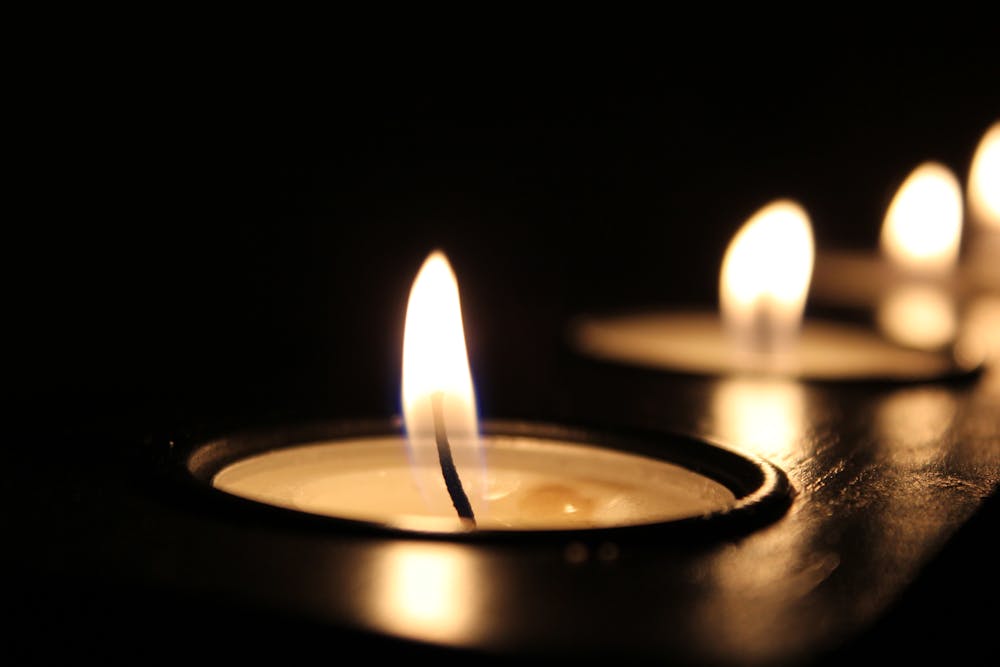 Reading Time:
4
minutes
TREASURE CHEST OF JOY AND PROSPERITY
Raja Rao and Vinayak Rao both were neighbors, who lived in Gujarat, they both were wholesale traders who sold grains and rice, both were blessed with daughters. Raja Rao had two daughters and Vinayak Rao had a son and a daughter. Raja Rao was very friendly and gentle by nature, he doted on his daughters and gave them all they asked for, he respected his wife Susheela and always listened to her advice in business and trade as well.
Raja Rao was an ardent devotee of Goddess Lakshmi and every Diwali he performed many ceremonies in honor of the Goddess, he made his daughters donate grains to the poor in his locality every Diwali morning. Vinayak Rao was quite contrary to Raja Rao he never valued his wife's opinions he considered her only as a means to serve his and his children's needs, he looked upon his daughter as a negative energy.,
he categorized her as a loss and his son as a gain hence he educated only his son, his daughter was given only a basic education and later was compelled to stay home helping her mother with household chores. Vinayak Rao tried hard but was never able to beat Raja Rao in business, customers preferred Raja Rao's shop, as he kept coming up with new schemes and offers to attract customers, his shop was always neat and hygienically maintained.
Years passed Vinayak Rao saw not only Raja Rao prosper but even both Raja Rao's daughters settle abroad, on the contrary Vinayak Rao's son though abroad never communicated with his dad he was too tied up with his own family tensions unlike Raja Rao's daughters who would keep in touch with their parents and support them.
Vinayak Rao's daughter was married off to another trader who kept torturing her to ask her father for money, which Vinayak Rao often ignored, her pains and woes seemed never ending. One day evening two days before Diwali, Raja Rao visited Vinayak Rao with a tray of sweets and fruits, he said politely " Vinayak may I come in?"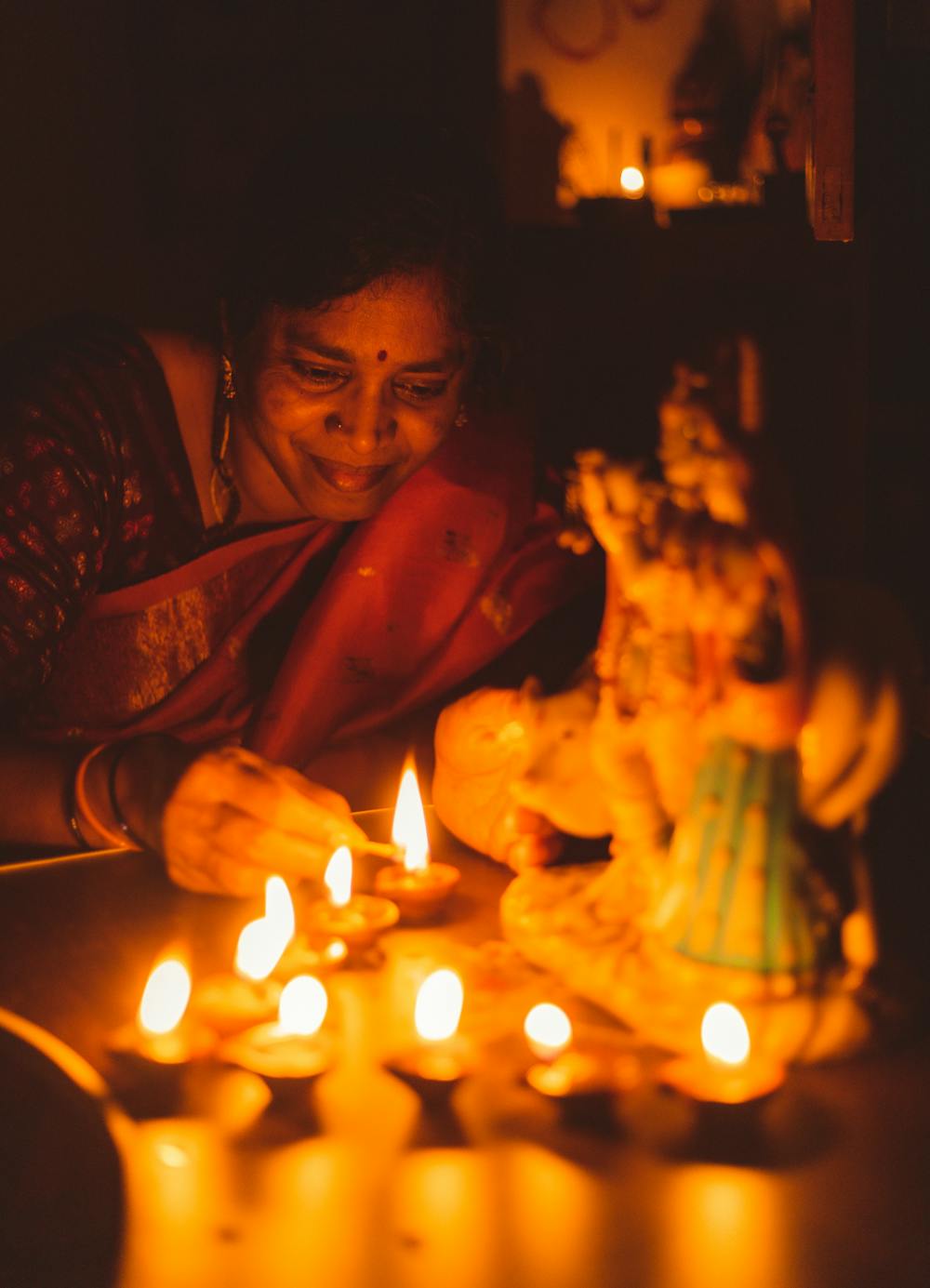 A surprised Vinayak Rao didn't expect this visit as though they were neighbours they never really mingled because of the differences in thought, he quickly approached Raja Rao and said politely "OH! come in Raja, what a surprise! " to this Raja Rao said with a smile" Vinayak, this will be my last Diwali in this locality we are shifting to Gandhivada next week permanently my younger one has gifted us with a villa there i'm opening a shop there too,
after Diwali we will be leaving to Australia , my Elder daughter has invited us for a six month stay there, so tomorrow we are having a Pooja for Lakshmi Mata and later a dinner party for all our neighbours i will be very happy if you could attend it" An envious Vinayak Rao said " I will be delighted to attend your party but before you leave there is something ,I would like to ask you please , Will you clear my doubt please?"
"Definitely " A hesitant Vinayak Rao asked" Raja, we both started business at the same time, at the same locality and with the same investment then what is the secret of your prosperity? "A happy Raja Rao smiled and said " LAKSHMI ,The goddess of wealth" A confused Vinayak Rao said " I too perform Lakshmi pooja every Diwali"
Raja Rao smiled at him and said" You worship the idol only but I worship all the forms of Lakshmi in my house, My wife Susheela a Postgraduate in Management , she is the brain behind all my schemes in trade, my daughters the supervisors of the neat and clean environment in my shops and stores they are my power and secret of success ,
Vinayak in our country we Hindus worship the Goddess Parvathi, Saraswathi and Lakshmi as symbols of knowledge, power and wealth we see them as goddess but don't realize they are in the form of women; God himself is trying to tell us that women are symbols of knowledge , power and prosperity, we do not need to worship them, just respect them and treat them as our equals automatically Knowledge, Power and Prosperity will smile on you.
This Diwali buy your wife a new silk sari, sit with her make sure she is happy and perform the pooja see the changes which follow" A shy Vinayak Rao realized his mistake, he remembered the numerous times he humiliated his wife how he never respected her opinions and made her Sob, he recollected his daughter crying to not stop her schooling how she pleaded to continue her studies but he never listened,
he recollected their sad and depressed faces Raja Rao put his hand on Vinayak Rao's shoulder and said "Our real wealth is the happiness of our family Vinayak, especially our daughters they are TREASURE CHESTS of joy and prosperity one affectionate pat on their head and they will lead you to the gates of Heaven, believe me their happiness is our prosperity.
This Diwali bring your LAKSHMI home and see the lights of prosperity in her smiles and laughter" saying this Raja Rao gave him the tray and left. The following Diwali Vinayak Rao's house was a fest to see ,his wife and daughter all dressed in new silk saris ,adorned with jewels performed elaborate ceremonies in honor of Goddess Lakshmi and the most beautiful vision was the happy family seated before the Goddess.
After the Pooja, Vinayak Rao stood at his house threshold and watched his daughter happily distributing sweets to the guests, suddenly within a fraction of a second she smiled at him and in a vision, she appeared like the Goddess Lakshmi herself.
MAY GODDESS LAKSHMI BE WITH YOU THIS DIWALI AND FOR EVERY DIWALI TO COME TOO
Read More about Diwali