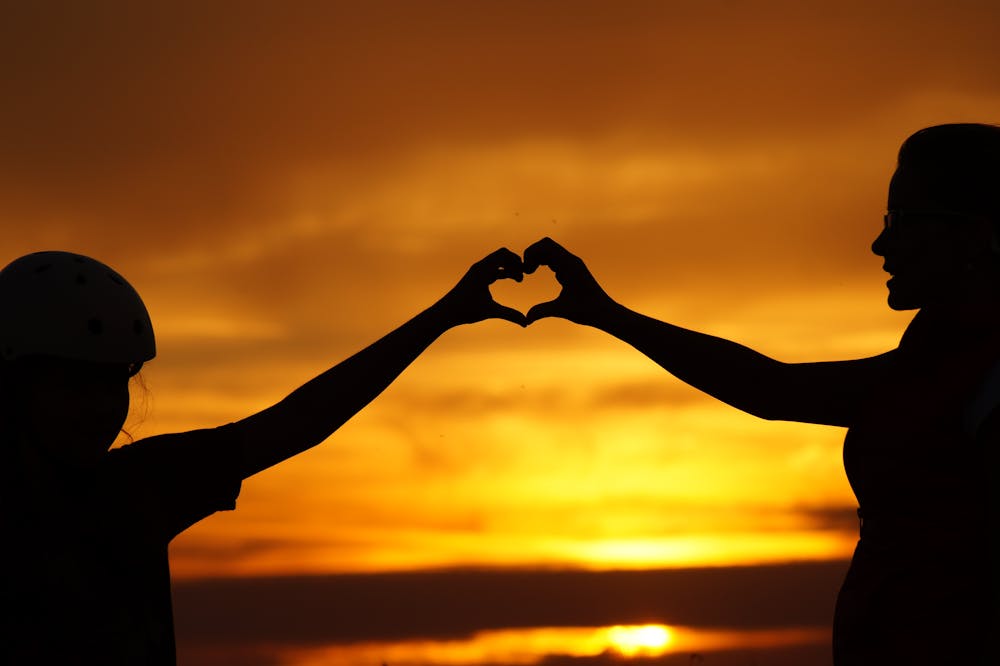 Reading Time:
3
minutes
( Vasu & Vasundra )
Vasu is in hurry as well as excited, within a few hours his cousin brother Dhinesh's wedding reception and so he is doing all arrangements with pleasure but that is not the reason for Vasu's excitement…
His excitement, thrill started when he heard that his own sister is coming to this marriage from Kolhapur ( Maharastra ), almost after 6 years since she settled there due to her husband's job transfer with the promotion.
Vasu met them very few times in these many days at the same time he didn't meet their daughter vasundra who was his dear friend, school mate before 6 years.
Once he comes to know that she is coming, A lot of imaginations and questions within him
"Will she remember me? "
"Will she talk to me?"
"She is also in 12th grade! Will her marks be more than mine?"
The much expected time came for him.
His sister came in Punjabi style chuddy with full makeup ,dark lipstick behind her
she entered in wearing half saree, straight bindhi, light powder without lipstick.
First 2 hours he wasn't even able to face her due to shyness, then slowly he broke the ice and began the formal conversation.
"Vasu, is this the way you spoke with me ? " she asked him with the finger on her sharp nose ., then they spoke very well.
Within that one and half days, they became much closer than earlier.
Vasu had a very new feeling while she was leaving … he used to be very affectionate with all.
Whenever his dear ones come and leave he will feel sad, but this time he felt like there will be no tomorrow in the world.
Vasu and Vasundra started normal texting it continued till board exams. After a small pause, they texted wildly.
Vasu felt that this summer is the best in his life. If he didn't text she will fire on!
Rate cutters and boosters were not enough for their texting speed.
Results came. Vasundra scored more than him
Vasu joined B.sc Chemistry, she selected Integrated M.sc IT ( 5 years course combo of B.sc and M.sc )
All of Vasu's friends are wondered while he joined Chemistry course because he hated chemistry staff and subject that much!
Then only they come to know she is thinking chemistry students are brainier.
With B.sc chemistry he tried to work out his chemistry also !
Both started to gift on each other's birthdays.
Days moved, their chats turned smarter in their first year of studies G-Chat, Messenger, Hike, Skype, Instagram, Whatsapp, Duo and so on.. if any new app launched they will be there !.
Next year, they did video chats often and other atrocities like Dubsmash, Tik tok.
Vasu's Whatsapp staus are full of the love song, Insta stories full of romantic quotes, he started thinking all love songs are made for them,
he didn't feel a single flaw on his final year.,
He prepared a project to meet her so he found a company near Pune for Internship.
He planned very neatly and informed her well before, after 5 days sincere attention at an industry, at weekends he convinced to his sister and uncle for Mumbai site seeing.
That Trip is like a "Bombay Dreams" to him due to age factor parents use to lack behind hence they had their time at Local trains, beaches and Skywalks.
He had the best time with her while returning itself he planned for the next meeting.
One day he entered home singing a peppy song that moment itself his father bombarded!!
"You insulted me, you are a shame to me, idiot I gave more space to you . .. Your uncle called me and told me to keep you engaged in just your studies and not with his daughter" and left.
His mother explained it later, Vasu felt broken but he had a relief that they came to know their affair!
Things got worse…
Once he called Vasundra unexpectedly his sister picked and blasted him he didn't mind much but one word of her "Know your range" made him think further.
Vasundra's phone blocked, she used to text him from her friend mobile and call from other PP number but later that too reduced rapidly.
Vasu joined in a Drug company as a junior-level employee,
till then he used to think about register marriage and cinematic hijack but now only he can understand the real world.
He posted a detailed letter to Kolhapur,
then concentrated on his job and improved gradually, within a few days he got a good name.
Vasundra's parents told her to quit her studies in 3rd year after they came to know about her affair with Vasu and made arrangements to get her married as early as possible.
But she argued with her parents and finally denied to quit college and continued her studies with much pain in the heart.
Both of them missed each other very much.
Vasu got an offer from a top MNC with a great package, he joined in
next level position at pharmacovigilance.
As he mentioned in that letter he proved himself .. waiting for the right moment to approach her parents with his parents!
Vasu weds Vasundra very soon!