Reading Time:
2
minutes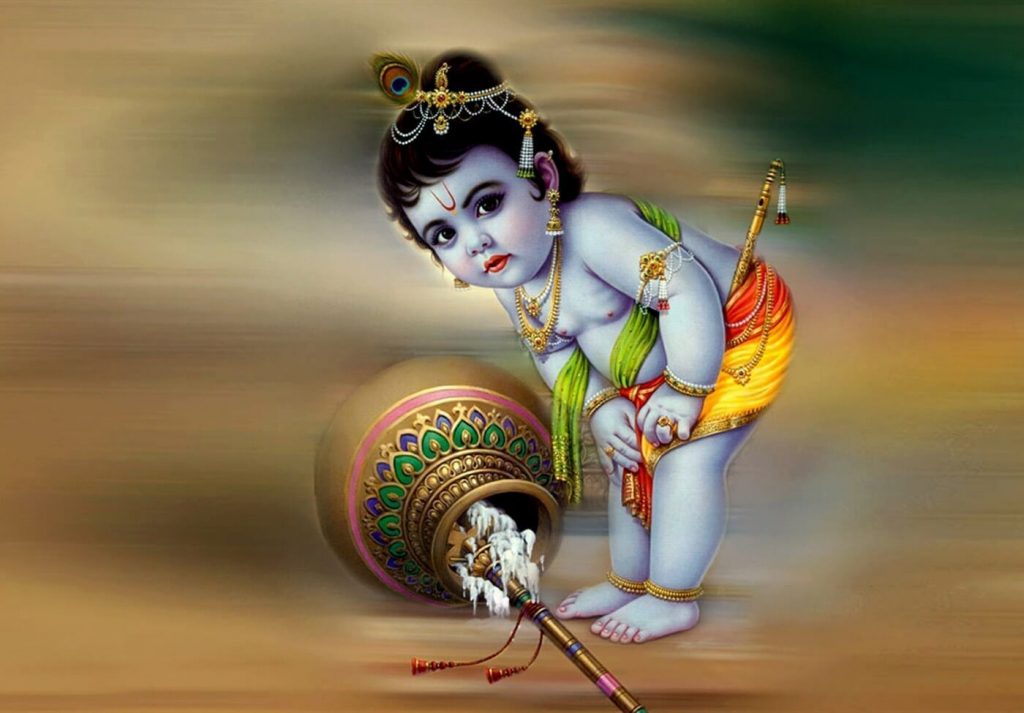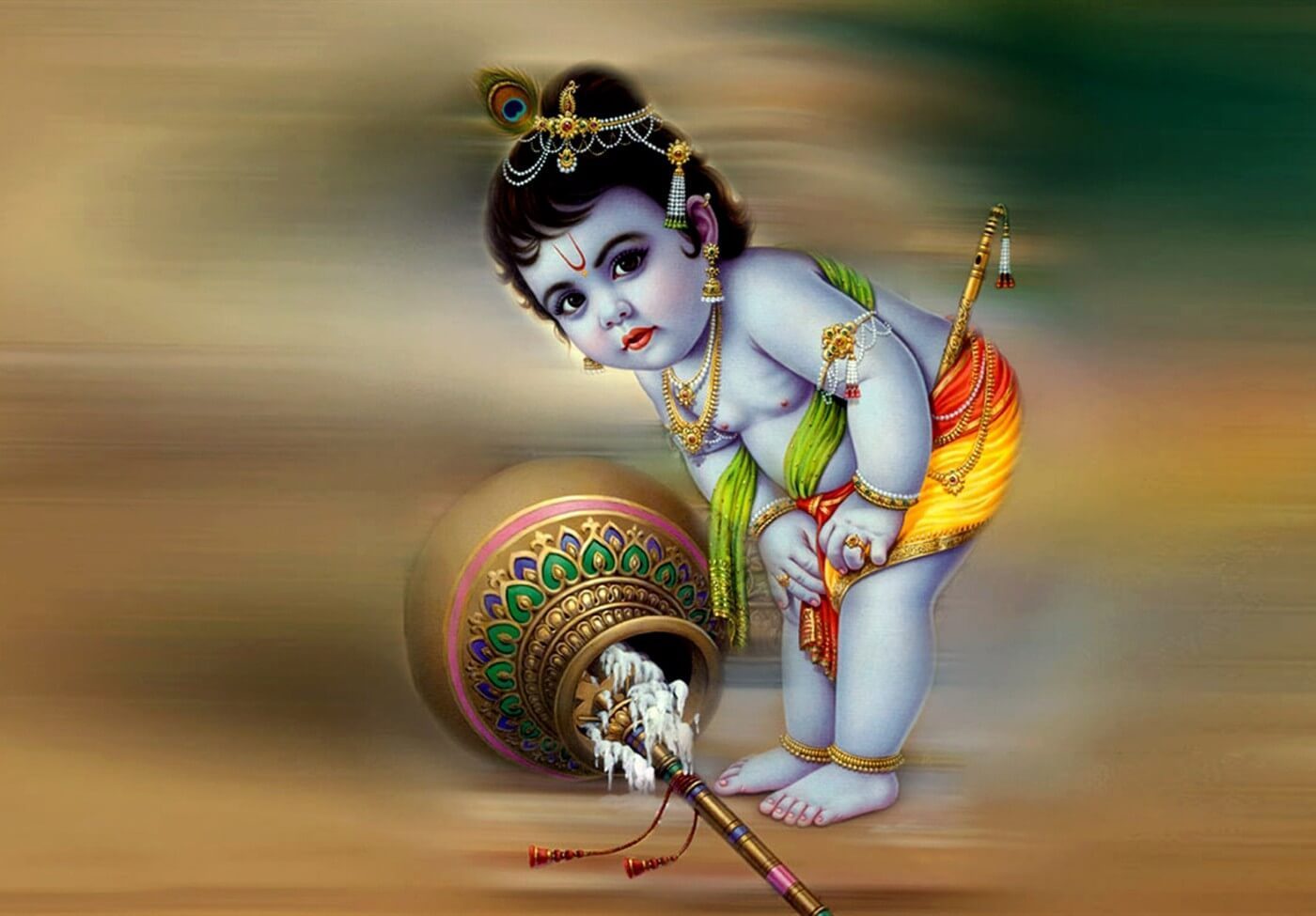 Once upon a time there lived a 3 yr old boy named Krishna. . He was very fond of butter; wherever he used to find it, he would jump with joy and ate it just like pooh eats honey in Winnie the pooh.
He was very mischievous kid, still nobody said anything to him because to scold or punish him, one should look at his face and that 3 yr old kid looks so cute that the only emotion one gets on looking at him is "AWWW…. Cho Cute…." nothing else.
One day, Krishna was sitting and he had 3 bowls around him full of fresh butter and that 3 yr old kid started eating them. With his small hands trying to bring the bowl near to him, took the upper cream and put that in his mouth. More butter was on his hands, face, and chin than in his stomach. He heard someone calling him, "krish… krish…krish…" and he opened his eyes. Suddenly, there was no sign of butter bowls… what all he could see was his mom waking him up. He then realized that was a dream. Krishna woke up, brushed and wanted to eat butter.
Krishna: Mom, I want butter.
Mom: its not there now, I have to make it which will take sometime.
Krishna: Aunty(his mom's sister), do you have butter??
Aunty:No, krish. I will make it in some time.
He was walking on the streets of the society where there are row houses and he saw that in the third house from his house, one aunty was making fresh butter.
He went and by the time he reached the third house with his tiny legs, there was nobody in the house and he saw the butter bowl tied to hanger and decided to eat the butter at any cost.
He went inside and looked around, he noticed some bowls. With his tiny hands, he dragged some bowls and climbed on them and reached the butter bowl. The moment he laid hands on the butter, the bells on his waist band started ringing. He was caught by aunty.
Another Perspective:
When food is served to god, we sound bells. The same thing happened and bells automatically started ringing since god is having food.