Reading Time:
3
minutes
WHILE WE WERE FIXED ON CAA RIOTS. THIS TOO HAPPENED!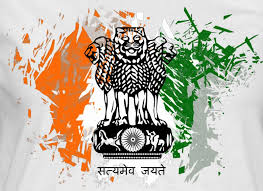 1) US dilutes Iran oil sanction. INDIA to go ahead on Chabahar port work. Foreign Secretary Jaishankar in IRAN.
2) India-IRAN will trade in INR to save lot of our FOREX reserves!
3) Biggest train bridge approved that will reduce travel time between Assam & Arunachal from 600 km to 40 km
4) In-land water transport extended to reduce logistic costs.
5) Petrol price reduced in India as Saudi /UAE decide to help India.
6) India adds stealth force to our MOUNTAIN CORPS, strategically important for mountain war fare with Chinese.
7) India jumps in electricity accessibility ranking from 99th to 26th, a huge movement of 73 positions.
14 Special Economic Zones being set up in next 6 months to boost MAKE IN INDIA and Exports to create more job opportunity.
9) Hyundai to set up new plant in Chennai for local manufacture of their very efficient electric car.
10) Flexi fare in some trains to be removed starting April 2020.
11) GST collection rose from ₹ 85K crs per month to ₹95K crs and last month it crossed ₹100K crs , 95% of input credit is cleared within next month and compensation to state for short fall has reduced in last three months….no state is now against GST since it has released lot of admin pressure from state govt….
12) Opening of Sikkim airport is considered one of the best in the recent times by international aviation teams.
13) Statue of Unity became biggest attraction for Indian & Global Tourists! In the first week of December it earned revenues of ₹2.1 crs in ticket collection alone!
14) Mumbai local train network will be completely revamped in next 5 to 6 yrs….
15) Foreign enemy property is going to be auctioned soon. Govt expected to fetch revenues in excess of ₹ 1 lakh Crores!
16) Indian Army destroyed several terror camps, BAT HQ, damaged Brigade HQ of Pakistan Army resulting in dozens of Pakistani casualties.
17) India tested successfully nextgen Pinaka Missiles with range of 90 km!
18) India tested modified Akash supersonic Missiles fitted with indigenous RamJet engines placing us in the top three Nations!
19) Modi has supercharged MAKE IN INDIA program by placing orders for 83 more TEJAS MK1A Aircrafts and promised additional order of 200 Aircrafts if HAL/ADA develop AMCA with 6th Gen features powered by indigenous 120 KN jet engines by 2024!
20) India's entry into UNSC is closer than ever with all 4 permanent members and 10 out of 12 non permanent members supporting us! This support is the highest so far!
21) Finally, Pakistan judiciary and Army is at loggerhead and some massive political change is soon expected!
Our media does not tell you these but will speak only about crime, dirty politics and not about above achievements of the Govt.
Note: This is one of our readers views, if you do not like please pass to the other article. We do NOT endorse any viewers/readers thoughts/ideas