Reading Time:
2
minutes
Love Story of Muffler Man – One and Only Arvind Kejriwal
Let us congratulate the third time winner as Chief Minister of Delhi, the capital city of India. It is not an easy task for a common man to win the hearts of people for three times. Who is behind his victory? Loved by all, Arvind has always been straightforward and believed in speaking what is right and isn't scared about it. But how did his love story begin? How is he as a lover?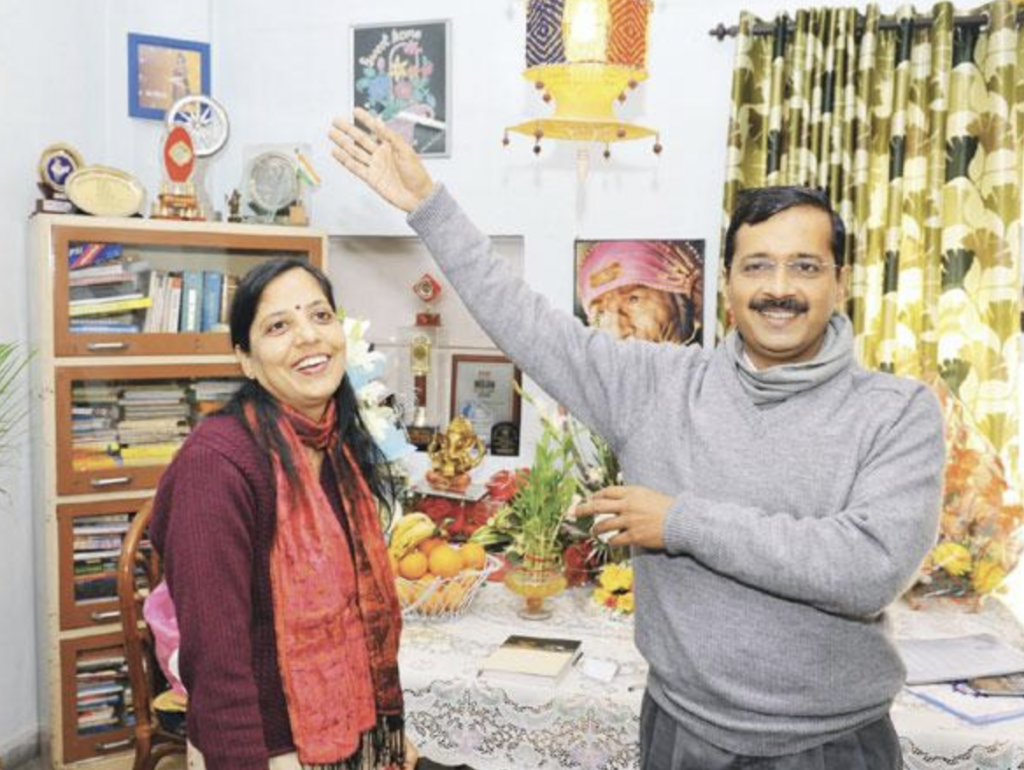 After qualifying for Indian Revenue Service (IRS), Arvind met his soulmate Sunita at National Academy of Administration in Nagpur. His personality is something that impressed Sunita the most.
It was not just her, but Arvind also had feelings for her, but it took time for both of them to express their feelings for each other. After a long time, they finally opened up.
The first picture that he tweeted post elections was one with this wife, where he thanked her for having stood by him all these years."Thank u Sunita for always being there ", he tweeted.
Sunita's family was settled in Delhi, while Aravind's family hailed form Hisar, Haryana. There were opposition for this relationship from both the families and gave consent immediately. The couple got engaged in August, 1994.
In November 1994, the couple tied the knot. They were still undergoing training for IRS, after completing their course in 1995, the couple moved to Delhi. In his eagerness to serve the nation, Arvind had resigned from the prestigious IRS service. Sunita is the sole earner of bread and butter for the family now, and the couple's support for each other is something which is admirable.
The understanding between the couple is perfect that is providing all the freedom to Arvind to concentrate on his commitment to the society without worrying about any family issue.
Their love story is based on true and mutual respect and understanding and the love for each other remains strong as ever.