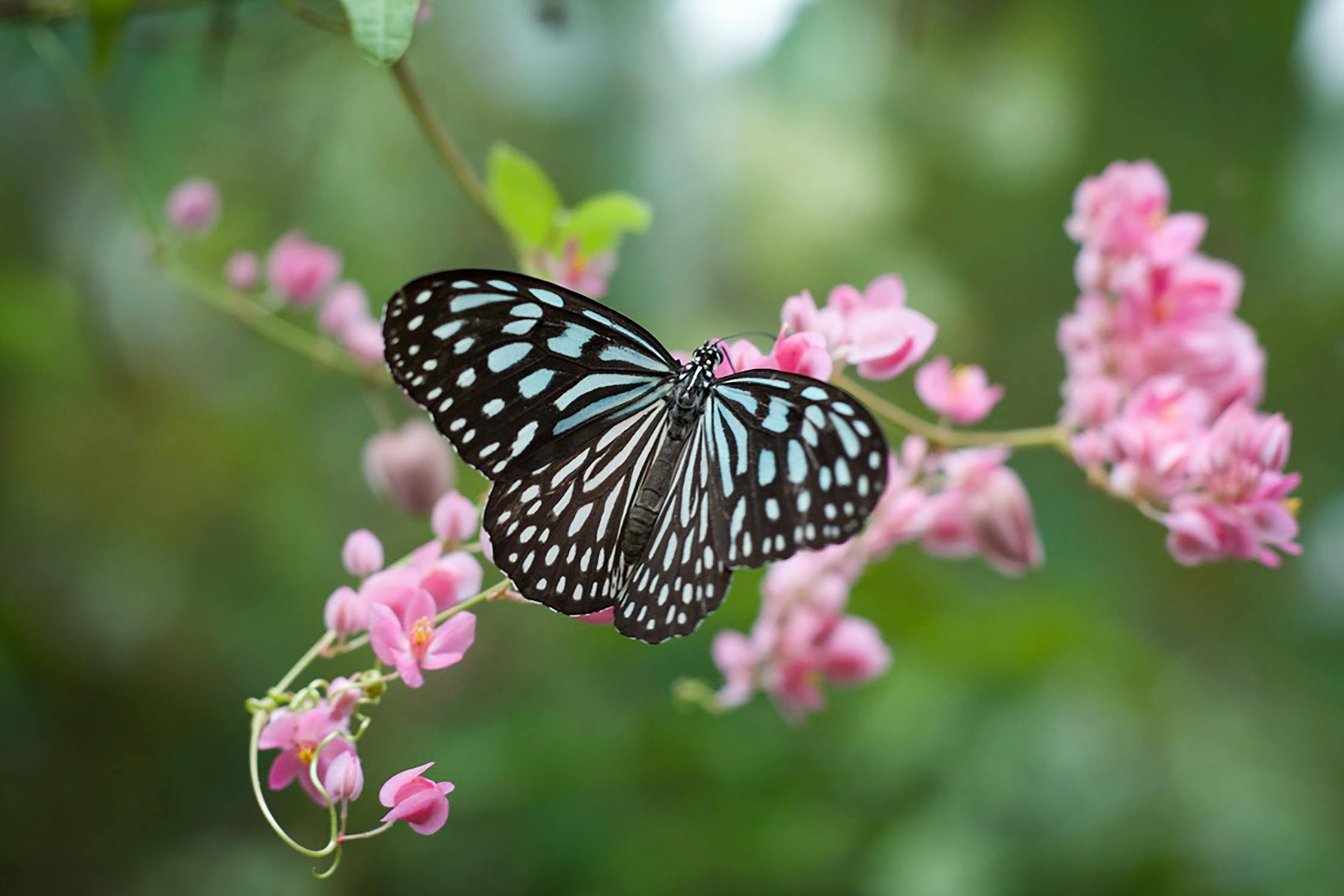 Reading Time:
4
minutes
Things You Don't Know About Butterfly
A little caterpillar in a leaf becomes a butterfly. I am fond of seeing beautiful views of colourful butterflies in my garden. Every time a caterpillar turns into a butterfly, it's a natural milestone for my creative senses as well as for the environment.
Butterfly belongs to the moth and skippers family. I observe these insects very carefully, as they unfold colourful patterns in their wings. Butterflies have six legs. And are beautiful among all insects and bugs.
According to me, it just binds all my creative senses together. Butterfly gives wings to my creative imagination. This insect attracts all of us because of its beauty.
Butterfly sits on my flowers in the garden early in the morning. And it fills my mind, body, and soul with happiness and good thoughts.
Why I Love to See Butterflies
In the morning, because of lots of sunlight, I easily find them in my garden. That is the time, I get inspired to write my thoughts in my diary. Not just me, but even many great poets draw big inspiration from butterflies and nature.
Many times, I also visit nearby parks to see beautiful bees, butterflies, and flowers. Don't forget that mother nature gives this insect the power to fly. Butterflies have two antennas and they are specifically drawn to some specific flowers. I have grown specific flowers in my garden to attract butterflies.
But what makes me sad is their lifespan! Shockingly, butterflies don't survive more than a week or two!
My Thoughts About Butterfly
I think butterflies are my angel. They remind me about the necessity of using eco-friendly things and supporting eco-friendly development. They encourage me to keep a look at mother planet and do something for it—whatever I could in my personal capacity.
This tiny creature has a great sense of smell. You'll find butterflies all across the world. They are often frequent visitors to your house, especially when you have a garden around your home.
My vision of the butterfly is wide, as it is related to ecology. I have a hobby to collect different butterfly paintings using all types of colours.
Colours and Butterflies
Just like rainbow, butterflies have multi-colour. Like watercolour, sketch pen, oil patrol, crayons, and pencil colours—it's indeed wonderful to appreciate the beauty of colourful butterflies sketched or painted on paper.
In painting, butterflies speak of creativity and the beauty of your art and craft. Simply painting a picture of a butterfly, can give an artist a voice to say something about the wonder of nature through their art.
I love waking up to the sight of seeing butterflies every morning. Whether in the garden or anywhere else! In my perspective, you should create a garden even in a small area to welcome this tiny creature.
I realize very earlier that our plant and garden on the balcony or terrace are home to little birds, butterflies, and many insects. I love to relax by seeing my flowers in the garden.
Butterfly and Environment
My soul call is to protect ecology with my efforts. I am a girl on a mission to know about ecology and do something for the environment.
In the metamorphosis process, we learn many things about soul and life. The first larva comes, then the caterpillar, and finally, it transforms into a butterfly. Naturally beautiful, isn't it?
Butterfly is a symbol of so many things related to joy and good luck. Personally, I décor my room with the theme of butterflies and caterpillars. I do this as it brings charm to my face.
I understand pollution is a big challenge for us today. Despite that, we also need to rethink about harmful effects of pollution on the environment and its living beings.
I consider butterfly concepts in any art and craft to be something new. I am amazed it is multi colour just like the fusion of many colours on canvas. Nature gives us so much. Are we doing anything for nature being a responsible person?
Do plantation, taking care of ecology. As much as possible; do not use plastics. Promote greenery even in a little area if you have. Give some water in a bowl to birds and insects on your balcony. You'll notice birds come to drink it.
All of a sudden, the sight of butterflies and many birds have become rare now! It shows that pollution is making things hard for their survival.
What Does Butterfly Symbolise?
It is a symbol of happiness and colour. This insect shows the importance of transformation.
In fact, different cultures and traditions speak different things about the symbol of the butterfly.
Butterfly is a symbol of change. Change is the only constant and necessary for our mental and emotional growth.
Butterfly glorifies the transformation we have deep meaning in human civilization.
I think we accept the fact that changes are very natural. By choice or chance, changes have to come. We have to accept it. Otherwise, we'll become stubborn.
Butterfly impacts our life with lots of ideas. This wonderful insect inspires us to be spontaneous and enjoy every little moment of life.
Butterfly Painting and Vaastu
Butterfly paintings in the room impact our mood for good. It shows changes or transformations in human life. It spreads good luck and happiness across the house.
Interior designers feel that decorating kids' rooms with butterfly paintings can make them happy and focused. They also suggest that wall painting with a butterfly theme should also be used.
In Vaastu, butterflies signify good hope. If the energy of the house is good then even real butterflies will also appear. Also, adding butterfly paintings can work for Fen Shui too.
Probably, if you and I were blessed with wings, we'd have loved to race with butterflies from one garden to another!
In Conclusion
Did you notice how a little colourless caterpillar becomes transform into a wonderful beautiful butterfly? Sometimes, I feel that butterflies visit your house as if they are your ancestors and come to check if you are alright.
Butterflies are charming and enchanting. You won't believe but human civilisations have always been fascinated by the sight of butterflies for centuries!