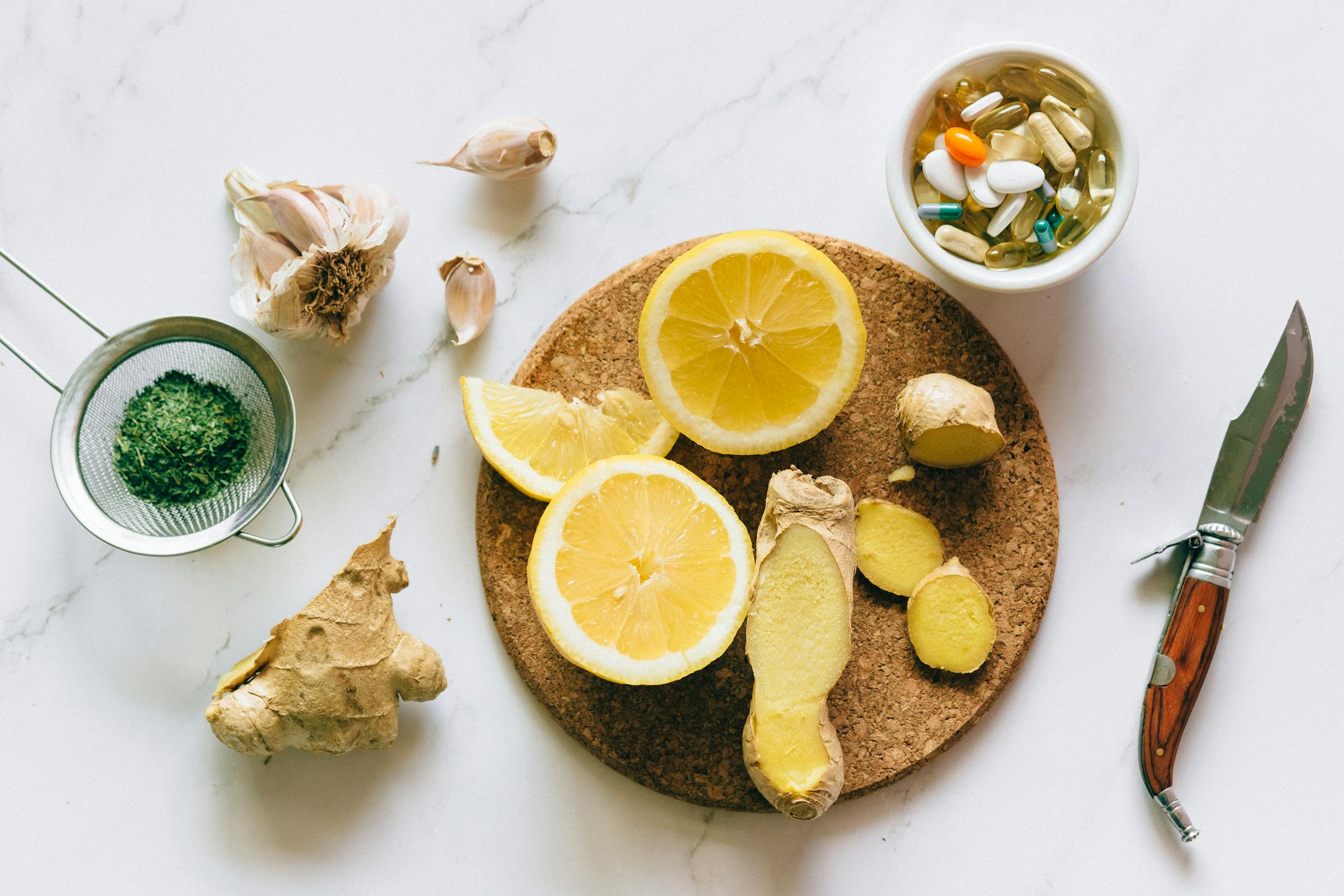 Reading Time:
2
minutes
Start Your Morning With Ginger and Lemon
People nowadays have become very health conscious. Taking lemon juice (vitamin c), you can boost up your metabolism and ginger juice will help you to improve your immunity system and keep a good balance of glucose.
To know the benefits of ginger and lemon read the following points.
How ginger and warm lemon water helps:
Taking ginger, lemon and turmeric mixture in lukewarm water in the morning will have following effects on your body:
Losing weight: Having ginger and lemon water in the morning after breakfast will help you in losing weight.
Good for people having chronic indigestion: Taking ginger juice with warm water will help in speeding up the indigestion process in your body. Lemon juice will help you to the proper functioning of your digestive tract.
Act as anti-diabetic: Consuming ginger and lemon in warm water helps the diabetic patient to reduce heart disease risk.
Benefits of lemon-ginger tea:
Some of the people take lemon-ginger tea in the morning, and they are not aware of the effects of it in their body. Therefore the following are the benefits:
Lemon-ginger tea is the best remedies for especially women suffering from nausea and vomiting at the time of pregnancy.
The tea keeps your body trimmed and is well-shaped.
As the tea consists of vitamin C content, it helps in boosting up your immunity.
It helps in improving the memory of the person.
Heart health will be improved through tea.
Maintains the acidity level of the body.
Increases your concentration level.
Keeps your liver functioning properly.
Helps in headaches, menstrual cramps etc.
Keeps your skin hydrated.
Increases your hair growth.
Benefits of lemons in your body:
Lemons have a high content of vitamin C and fibres. These are beneficial for several health problems. Following are the effect of lemons:
Helps in improving your heart health.
Keeps the major role in maintaining the weight of your body.
Helps in preventing kidney stones in your body.
Act as protection in people who are iron deficient.
Lemons also reduces the risk of cancer in your body.
Improves the digestive system of your body.
Benefits of ginger in your body:
Ginger has many effective medicinal properties.
It acts as the best remedy for morning sickness and nausea.
Ginger reduces muscle pain.
Ginger helps to decrease the sugar level in the patients having high blood sugar.
Ginger can reduce menstrual pain.
Ginger helps in lowering the cholesterol level in your body.
Ginger, lemon and honey tea:
Take water in the bowl and keep it to boil. Add crushed ginger and squeeze a lemon in it then wait for the boil and then add one tablespoon of honey in it.
This recipe will help you in muscle pains, cold and cough, etc. so, to get rid of all types of pain try the recipe at your home.