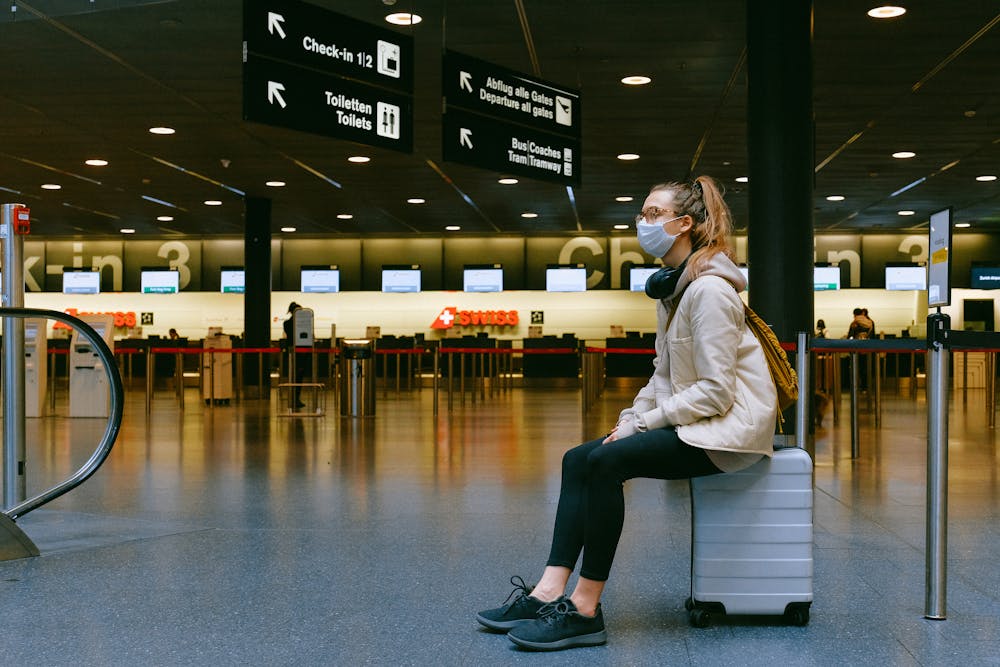 Reading Time:
3
minutes
The year 2019 end began with spread of pandemic all over the world. Some said that every hundred years a situation of this kind comes whereby the nature brings about such a change.
Others said this is man made and humans have tried a biological warfare. Different theories came into play every now and then. From the world it started spreading to India. Lalitha and her friends were scared but other people made fun of them. She and her stopped eating at the canteen of the workplace. They got their own home-made lunch.

The government announced lockdown in 2020 so that people could get accustomed to the new challenge. They stayed at home. Lalitha was always left out of the most important work from home meetings as her boss wanted promotion. Her very good friend also helped him while she also was expecting her promotion.
Lalitha was very sad with the behavior of her workplace. Her boss kept on humiliating her at every point to prevent giving her grades and the members at work also were very against her. It appeared as if everyone was conspiring against her. She didn't have any choice and hence kept her cool without reacting.
There was dirty politics and almost everyone was stooping to any level trying out all possible tactics, finding mistakes of others to move ahead. Though they got their share of name still they made sure Lalitha suffered. She left all the decision to the almighty and adjusted with whatever was possible.

She focused on surviving the pandemic more than anything else. Her seat was shifted, reporting changed and was given the worst jobs. But nature has a way to take revenge. People started getting affected by pandemic and had to go for seventeen days leave.
Some were at sites and on return fell sick. Her boss used to say there is no pandemic but he became infected. Lalitha wished him good health but knew he would not even acknowledge her wishes.

She started working for the system and stopped working for the person when people told her to contribute towards the betterment. She followed the advice and acted accordingly. She travelled by her personal car from home to workplace.
She took a shower after going home and used an antiseptic liquid. Her clothes were washed every day. Months passed by in the fear of keeping oneself safe. After some days her area was declared containment and barricading was done.
Her duty was essential emergency and hence she could not be granted leave. To add to her pain was the hostile atmosphere everywhere. She took a pair of clothes and left for her aunt's place while the barricading was still being done. She stayed there.
The house was small but she adjusted to the atmosphere. She borrowed their car for going to workplace. Her aunt advised her about many things and she listened to everything silently.

The workplace was safe as there were no cases. But after a few months when people returned from sites, some started getting infected with mild symptoms. Most of them started recovering and returned after seventeen days of leave.
Her boss also got infected. Some youngsters who were sick, were admitted to hospital with low oxygen. Lalitha asked the oxygen values. Someone apprised her that if the oxygen level is 98 it is normal, below 92 needs attention and below 90 is critical.
Within fifteen minutes oxygen dropped from 90 to 70. Further decrease resulted in organ failure specially the heart. Hence everyone at work was given an oximeter and asked to monitor the oxygen level.

Lalitha caught cold. She immediately added some eucalyptus oil drops in tissue and smelled it at regular intervals. The same night she had acute stomach pain as if someone had eaten her from inside. She felt as if she had mild infection.
So, she had juice of bitter gourd, orange, vitamin d tablets and a tablet to prevent fever. After two days she was fine. To add to the agony of pandemic, farmer protest started and all borders around the place were sealed. Now she had to travel by local transport which was even more dangerous.
She carried a bottle of sanitizer and sprinkled it everywhere before sitting including the workplace. In the afternoon she went for a stroll so that some sunlight would give warmth to the body.

Everyday she received messages of someone or other falling sick. Initially she worried a lot but slowly she stopped thinking. When she had nothing under her control, the best thing was to accept the situation.
Amidst all odds she tried to be positive. There are times when she felt shattered but she also knew that it was her fight and she had to sail through these tough times. She became her own well-wisher, she started loving herself, expected nothing from anyone and became her own counsellor.
No one else can thing best about yourself except you as you know yourself more than anyone else in the world.