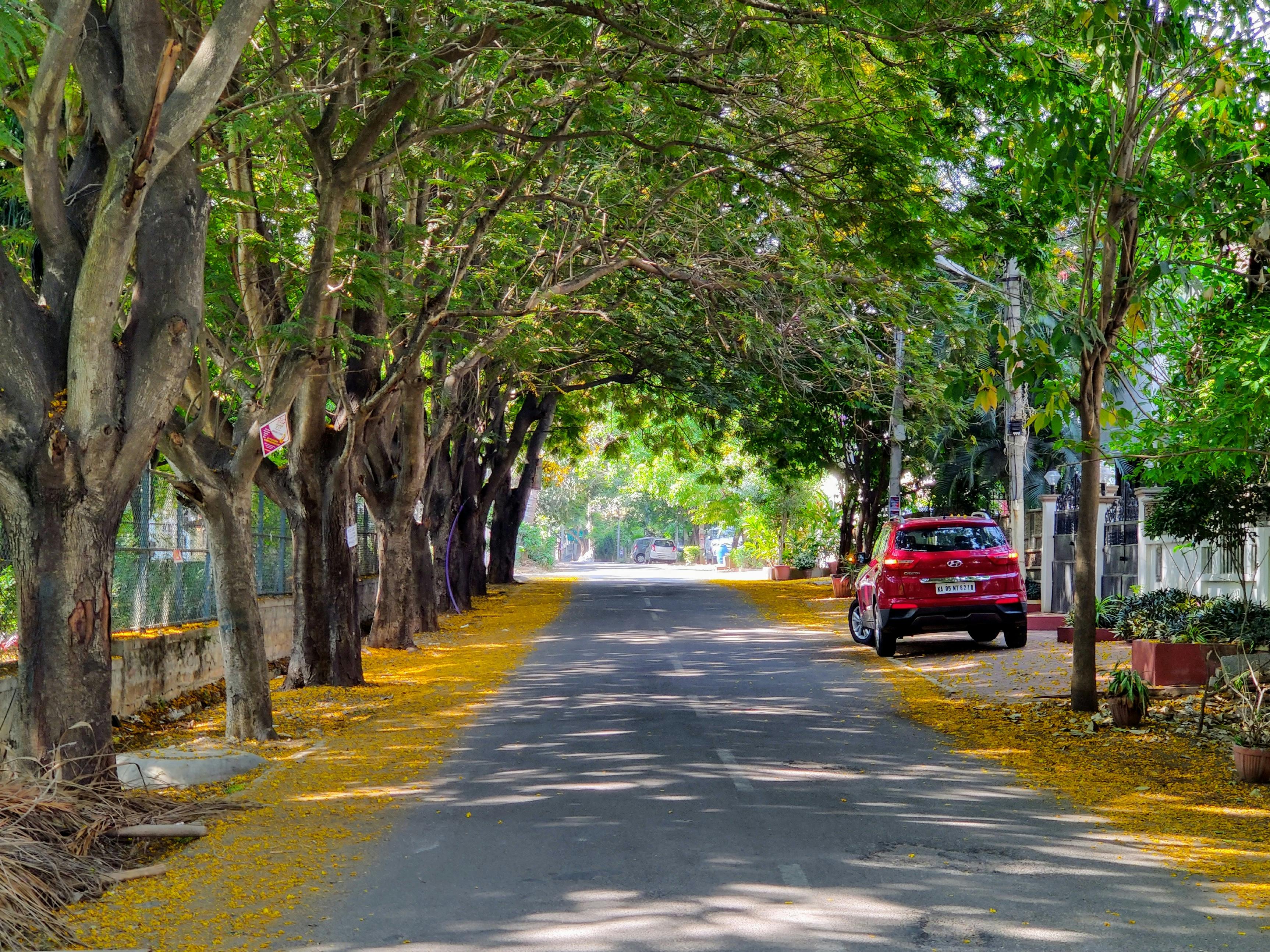 Reading Time:
2
minutes
Five must-visit places in Bengaluru
Bengaluru is the IT capital of India. It is also known as the Garden City for its greenery. It is also known for its awesome cool weather throughout the year. However, Bengaluru has its traffic woes like any other city. But it makes up for it with its great pub culture, art and theatre scene, and love for fitness.
So, what are the must-visit places in Bengaluru if you happen to come for a vacation here?
Lal Bagh Botanical Garden
Bengaluru is known for its many parks and gardens. And Lal Bagh Botanical Garden tops the list. It was commissioned by Hyder Ali and completed by his son Tipu Sultan.
Some rare species of birds such as myna, pond heron, purple moorhen, parakeets are still spotted in this garden. It has some centuries-old trees. It is famous for its Lal Bagh rock, which is said to be more than 3000 years old.
It is famous for its flower show that happens twice a year during Independence Day and Republic Day celebrations. Thousands of different varieties of exotic flowers find their place at Lal Bagh during the Flower Show.
Every year, Lal Bagh goes for a particular theme. On this Republic Day, they have had a life-size statue of Swami Vivekananda and captured his life teachings through various paintings. On regular days, it is open for a picnic, walk and run.
Nandi Hills
It's the perfect weekend getaway. Bikers, cyclists, joggers love the trail up to the hill as it has been beautifully carved out from the mountain. Tipu Sultan used to visit this place as his summer retreat. His summer home called Tashk-e-Jannat is still frequented by tourists to study the ruler's lifestyle.
Nandi Hills is also famous for its Bhoga Nandeeshwara Temple, one of the oldest temples in the region.
It is 60 kilometres away from Bangalore, but it's still frequented by hundreds daily. It's also home to adventure sport such as paragliding.
Tipu Sultan's Summer Palace
It is known for its architectural wonder. It is made up of teak wood. And it's far-fetched but true that wooden pillars support the foundation of this palace. Its intricately carved wooden balcony and grand staircases are a sight to behold. Although it may not be as grand as The Mysore Palace in neighbouring Mysore, Tipu Sultan's Summer Palace is a marvel in itself. It has the floral touch and Islamic carvings on the ceilings and the walls.
Cubbon Park
It's located in the heart of Bengaluru. It is also called the lungs of Bengaluru. It has over 6000 trees and is a perfect place to spend your weekends. It's home to many historical places and monuments such as Bal Bhawan, a retreat for kids; Aquarium; Attara Kacheri; Seshadri Iyer Memorial Hall and State Archeological Museum. An early morning visit to Cubbon Park will find a range of activities such as yoga, running, theatre, singing, dancing, workout, marathon, photoshoot, picnic going on simultaneously.
Bangalore Fort
It is in ruins, thanks to the many battles it witnessed in the past. But history is still preserved there in the form of a museum, which displays historical artefacts and antique collection of the past era. It also has the ruler's clothes, crowns, paintings, murals and pictures of that era. The fort also houses a temple dedicated to Lord Ganesha. It was built as a mud fort by Kempe Gowda in 1573. It was later renovated with stones by Hyder Ali. His son Tipu Sultan completed the fort.