Reading Time:
2
minutes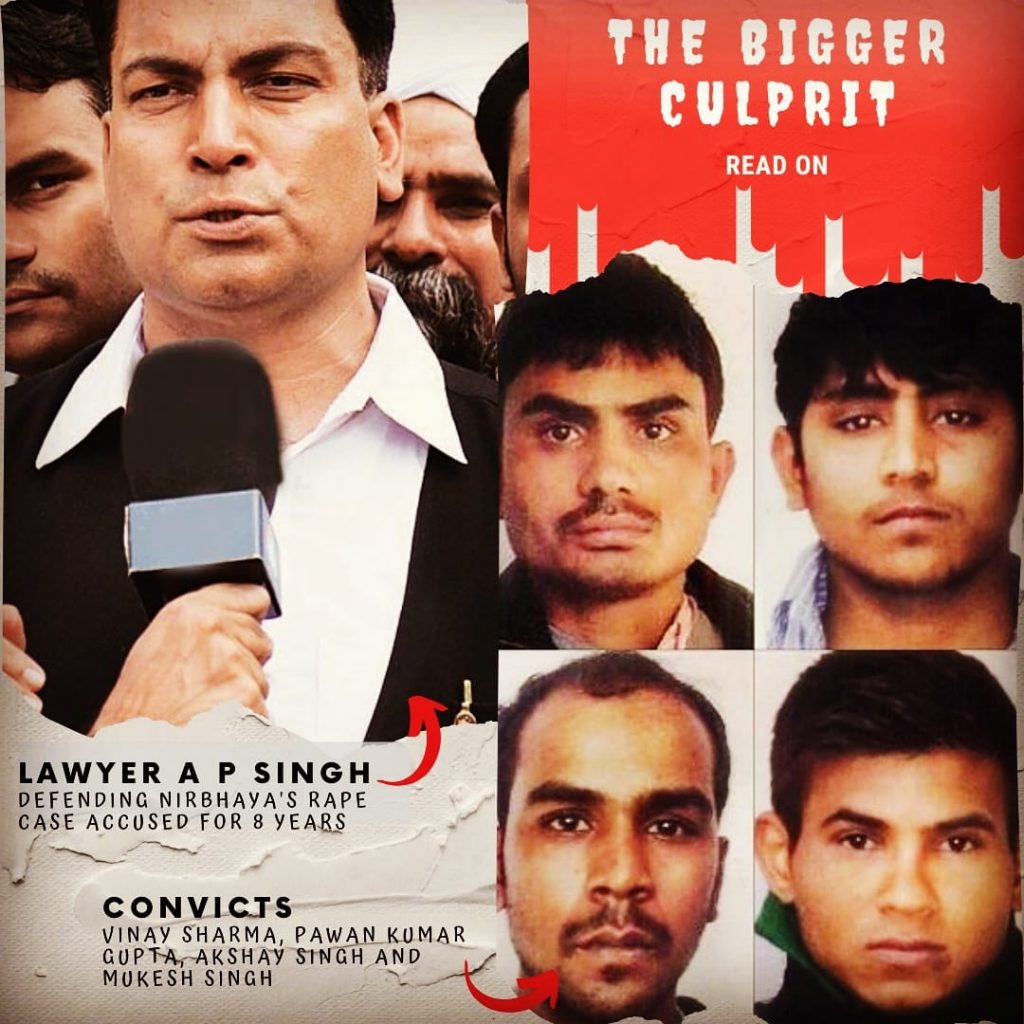 Who is the bigger culprit in this picture?
These four men who committed a brutal gang-rape of a 23-year-old paramedical student in a moving bus on the night of 16 Dec 2012, or the advocate Mr. A P Singh who has been fighting in support for the culprits?
As part of the profession, no doubt he has done a condemnable job. For straight eight years, he has been defending, taking benefits of the existing loopholes in the judiciary system.
But on many accounts, this job by the respected adv. appears personal.
Consider his earlier statement on the case-:
"If my daughter or sister engaged in any pre-marital activity and disgraced herself and allowed herself to lose face and character by doing such things, I would most certainly take this sort of sister or daughter to my farmhouse and, in front of my entire family, I would put petrol on her and set her alight"
This is the mentality of a well-educated & reputed lawyer. The country is losing its patience. People are justifying the act of direct shooting of Hyderabad Rape Case scoundrels by the police.
The faith of people is shaking on the judiciary. The eye of Nirbhaya's mother has dried up in the wait of justice.
And the recent act of approaching the International Court of Justice pleading the "unlawful execution" takes the insanity out of the boundaries; no care for respect of shaming the country.
Such people are one of the real unidentified reasons for increasing sexual abuse and violence in the country. Even if the culprits get served, it still leaves a message of hope for future scoundrels because such lawyers, people exist in society to save them, to support them. And in my opinion, these people are equally derogatory like rapists.
Note: Article is contributed by one of our reader and it is his/her view only.