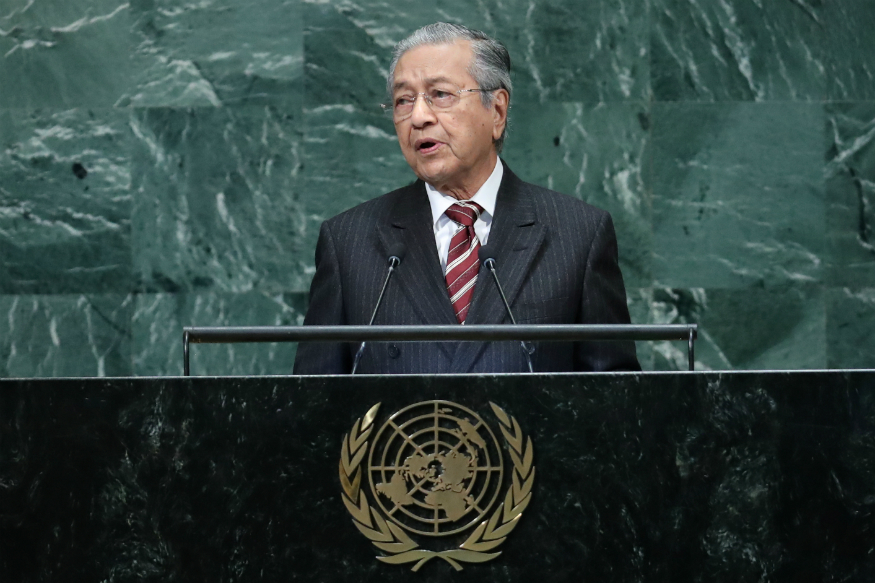 Malaysian Prime Minister Mahathir Mohamad, 94 year old, one of the oldest Leader of the the world has submitted a letter of resignation to the country's king, his office said on Monday, leaving the government in limbo amid talk of forming a new governing coalition.
Dr Mohamad, whose father Mohamad Iskandar was a Penang Malay of partly Indian ancestry, has had a history of embarrassing India on global stage with unflinching regularity. Perhaps, a trait that traces its origin to denial of his Indian ancestry that has been highlighted by six Prime Ministers of Malay descent.
India, the world's largest edible oil buyer, effectively halted imports from its largest supplier and the world's second-biggest producer in response to comments from Mahathir attacking India's domestic policies.
New Delhi is also unhappy with Malaysia's refusal to revoke permanent resident status for controversial Indian Islamic preacher Zakir Naik, who has lived in Malaysia for about three years and faces charges of money laundering and hate speech in India.
Let us hope for Indian friendly leader soon.